#bikeschool: Climbing with 3LC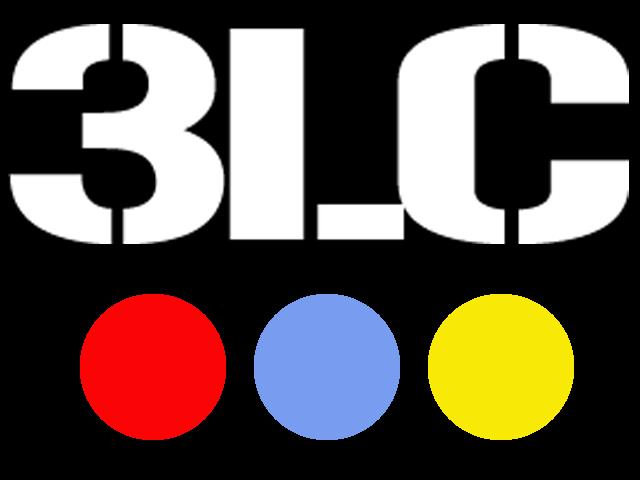 You may remember that I posted a review on the 'new kids on the training block' back in January. In the cold of a winter where I was trying to pile on the miles to make me as fresh as a daisy in the Spring, 3LCwas the answer! As 2012 has rumbled on I've found myself fitter and stronger, some of which I can definitely attributed to 3LC. Now the wonderful guys from the Isle of Man have realised I not only need to up my overall power using their 'Time Trial' workout but also stop being such a wimp going up hill and tackle their 'Climbing' workout. With #30daysofbiking now underway I thought it would be a great time to remind Team #LovingTheBike that you can still rack up your miles for the month on a turbo or the rollers.
Cadence, cadence, cadence
I was a bit sceptical at first as to how much I would get out of a session designed to improve my climbing when I was actually on rollers, in a bedroom, on a flat floor. Needless to say, the help that the 3LC DVD's have given me over the winter and early spring has improved my riding and in particular my climbing. With the Road Race DVD session there is quite a bit of gear change as you go through different parts of the race from the Grand Départ to the climbs and then finally onto the building a sprint train. In the Climbing session you focus on cadence and staying in the saddle to get the most efficient power output your tiny legs can achieve. You may know that staying in the saddle when you climb is the most effective way of climbing in terms of power but have also experienced that feeling of slight relief when you stand up, partly rest those muscles and stamp on the pedals like a crazy person. Once you have the overall fitness, which this DVD can help you achieve, it feels so much more enjoyable to climb in the saddle whilst being able to regulate your cadence. It's difficult to put into words (not because it's emotional… I'm just not a very skillful writer!) how much these 3LC sessions have helped me but I do find myself thinking about my pedal stroke more when climbing and imagine being on the rollers with Peter Kennaugh Snr gently asking me to adjust my cadence in a way that you know he will mentally break you if you do not comply!
The Climbing session begins with a warm up and then on to a series of 3 climbs, starting with something gentle and long, then a little shorter, and finally on to a long steep climb with generous recovery periods in the between. This is essentially interval training without giving it that name, which is good as I think terms like that put people off sometime. One thing I've found using the whole range of 3LC DVD's is that having the coach there on screen and the other riders, who end up feeling like your team mates who you don't want to let down, makes you work a little harder than I do on other, more Suffering orientated training sessions. Because these sessions come from a racing background, even on the 'recovery' sections you are preparing for what is ahead. I've found this particularly beneficial when on the road now as recovery segments are about panning rather than reflecting on what has just happened. The recovery almost takes care of itself. There's no point dwelling on what just happened and how much it hurt… look ahead, plan and think how you are going to achieve the next goal. Just having that little bit of race orientation from the coaches and pro's on the 3LC DVD's has made me a cleverer more intelligent rider
Stretching
The stretching sessions that come as part of the 3LC DVD's are an excellent way to finish a session and I urge you to put aside that extra 10-15 minutes for after your training session. I've found myself bent double with muscle tightness in the past after not stretching properly after a spinning session. The stretching sessions are short enough to be done straight after without losing your focus but long enough to be beneficial and not just a DVD extra's gimmick. I've even been known to do a few of the stretching sessions back to back on a rest day. Some of the riders that are in the training session will be doing the stretching session too and this adds to the feeling that you are watching pro's in action in their daily routines and makes you feel like you can be part of that too. When using the 3LC DVD's I'm constantly thinking 'PRO'… this is how you improve, be professional in your approach to training and you are heading in the right direction.
3 Little Cons
The conversations betweent he riders and the coaches can get a little monotonous after watching the DVD's a few times. This is a victim of its own success really as it's this personal interaction which sets the sessions from others on the market. I've got to a point now that I can reenact parts of their conversations, but to me that's like tan lines, it shows how hard I've been training. If it's something that you think might be a problem, there is nothing wrong with turning down the sound and putting on some music. I've done it before and all of the instructions are on screen so you can still do a full session.
At the moment the 3LC sessions are only available on DVD which puts the cost of the product and shipping up compared to similar training products. This not only impacts on price but also useability as I've had to use software to rip it get it onto my Android phone for use in the gym. That being said… I have heard from a little Manx birdy that 3LC may be going digital in the near future which should improve the useability across different media platforms, so watch this space.
Er… I wrote that banteriffic section headline without thinking ahead and don't have any more cons… which is a pro… I think!
Verdict
Overall I think I have used this Climbing DVD the most out of all of the titles so far and I can really see the difference. The format is the same as the other titles but the focus is different. Indoor training is hard for some to stomach for various reasons but this session makes you stronger and is enjoyable(?) at the same time. Even if you only like indoor training a tiny, weeny bit, surely those are two reasons good enough to give it a go!?
Chapeau 3LC
Stevie