#bikeschool happenings
It's been a while since we brought up some of the cool and interesting stories that come up through the #bikeschool hashtag, so here's another edition of #bikeschool happenings.
What do you think about?
One of the questions asked by guest professor @koifla at last weeks #bikeschool was "What can you think about that makes your ride better? Faster? Easier? Funner?"  We had all sorts of answers…some real, some not so real.  I thought it was an interesting question and we'd love to keep the answers flowing, so feel free to leave your response in the comments below.
Bike Mower
You might have seen one of these posted on social media before, but it got quite a reaction on Twitter when posted by @twittyboyd last week, so here it is in case you've never seen it.  Yeah, you want one don't you?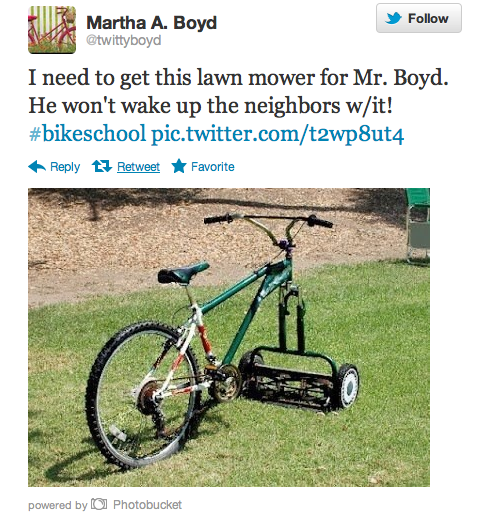 #bikeschool Kickstarter
Our #bikeschool mascot, The Taco Making Robot mentioned this week that he's invented something pretty darn cool and will be hitting y'all up on Kickstarter very soon.  Watch for it.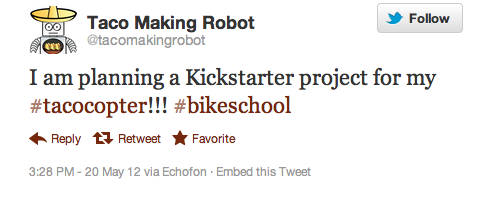 Road Bike Stunts [Video]
@aaronthestrong shared a cool video with the #bikeschool followers.  With all the Giro and AToC action that has been going on, you might want to take a break from watching the pro riders and check out the wicked stunts this guy can do on a carbon road bike:
[youtube]http://www.youtube.com/watch?v=5z1fSpZNXhU[/youtube]
We've Got a Winner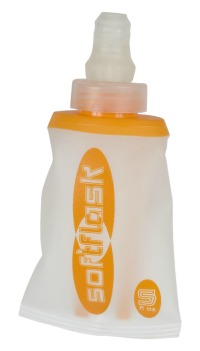 Our friends at @Hydrapak and @GUEnergyLabs put together a great prize pack for us including a Wooly Mammoth Bottle, Soft Flask, and Chocolate Smoothie Recovery Brew.  We had people tweet out a photo of themselves holding up a sign saying why they need to win and the winner (picked randomly) was @Numberrr2. There were so many great responses and we thank everyone who shared their photos with us….including this one from @takeabike.  Thanks also to Hyrdapak and GU.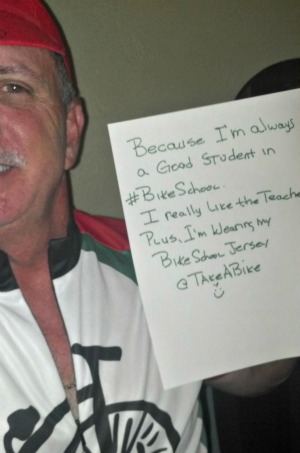 There's always something happening over on Twitter, so be sure to keep a constant eye on the #bikeschool hashtag….and, of course, join us on Thursday nights at 9:00PM EST for the real deal.