Contest Time: How Old Are These Cyclists?
Tomorrow morning I'll be turning 41 years old.  Yikes, I really don't like saying that out loud, and to be honest I really don't believe it.  But that's how old my Mom says I am so I guess I have to go with it.  I've often been told that I look so much younger than I am so in honor of that fact, Loving the Bike is putting on a "How Old Are These Cyclists?" contest.
The following cyclists look so darn good for their age and we know that cycling just had to play a part in that, right?  Have a look at the photos and let us know how old they look (don't add on a few years to your guess just because we're telling you that they look younger than they actually are).
How to Win:
Simply leave a comment below with your guesses (Click the photo for a larger image)
In your comment, place your guess with the corresponding letter (eg: A 31, B 29, C 40…..etc)
Include your Name, E-mail, and Website (if you have one) in the appropriate spots on the comments form
That's it
Prize:
The person who's overall guesses are closest to the right answers will win a Loving the Bike Prize Pack including gifts from Nuun and Bike Poncho, as well as a Loving the Bike T-shirt.  Good luck. Guesses will be taken up until 4:00PM this Saturday, June 19th.
Looking So Good:
The contest went awesome and now that it's over we'd like to reveal the actual ages of these great cyclists.  Each of them looks so incredible for no matter what age they happen to be.  We know that in person, their personalities are able to shine through and make them even that much more youthful.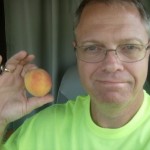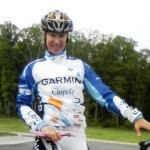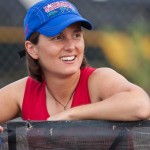 D.

Jerry Carson: Reno, NV  
Age: 73 (and still touring)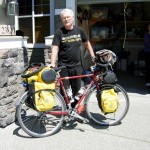 E.

Carrie Grey-Stewart: Burlington, ON (www.ckgbooks.com)

Age: 49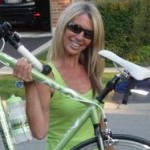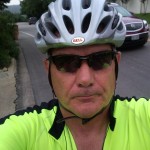 G.

Chris Christie: Saskatoon, SK  

Age: 49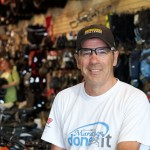 Bonus

– Richard Masoner: Santa Cruz, CA (www.cyclelicio.us; @cyclelicious) It's a bonus question because he only gave us a general idea of how old he actually is and not his real age.  If you know his real age, you get bonus points.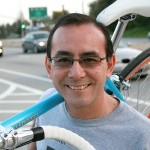 Thanks to all of these great cyclists for letting me use them in this contest.  Looking young, young at heart, and great people.
Okay, let the guessing begin…