Loving the BITE: Sesame-Soy Stir Fry
Sometimes big things come in little packages.  This is certainly the case with this week's key ingredient.  Big-time nourishment comes from a tiny sesame seed.  Nourishment that can help cyclists with stamina, achy joints and migraines associated with electrolyte depletion.  They've certainly stood the test of time, dating back to as early as 1600 BC.  This week, we'll use both the seeds and oil in a wonderfully flavorful stir-fry:
Recipe of the Week: Sesame-Soy Stir-Fry
Ingredients:
Sauce:
¼ cup low-sodium chicken or vegetable broth
¼ cup lite soy sauce
2 tsp rice wine vinegar
2 tsp toasted sesame oil
1 tsp sugar
2 tsp sesame oil
1 Tbsp peanut oil
1 lb organic chicken (cubed), extra-firm tofu, shrimp (shelled), or other stir-fry protein
1 lb fresh green beans, chopped into 1-inch pieces
1 Tbsp corn starch mixed into 1 Tbsp water
½ cup hulled toasted sesame seeds*
Spice options: Red pepper flakes, hot sauce, fresh minced chili peppers, Sriracha (see below)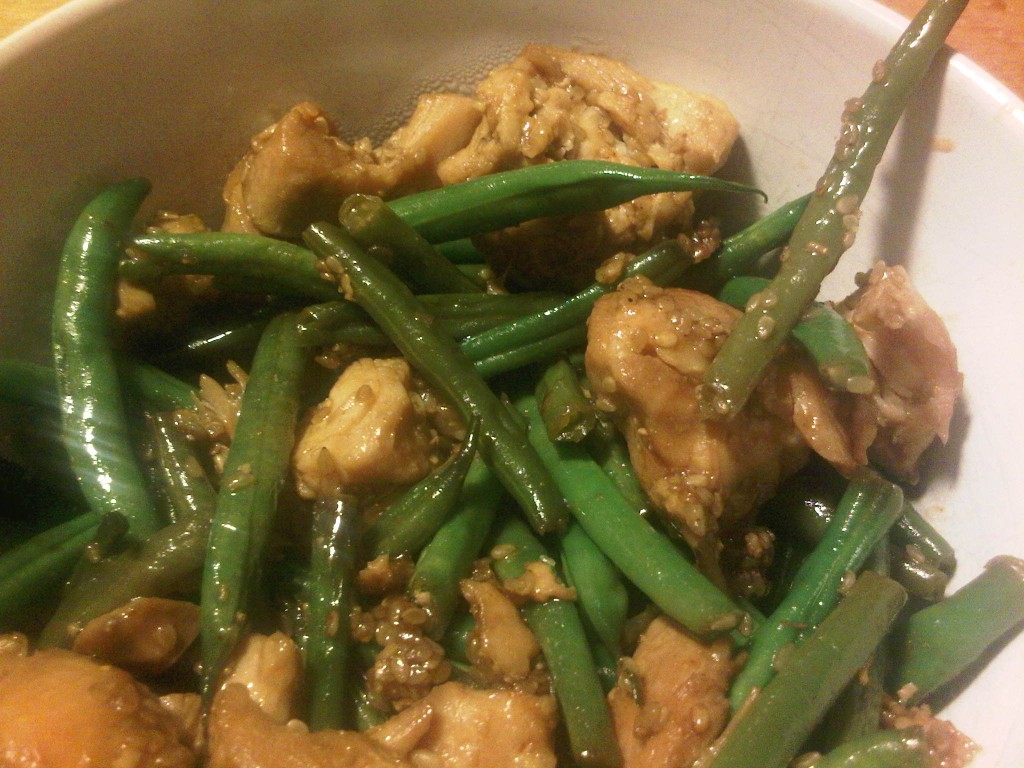 Instructions:
Prepare sauce by mixing broth through sugar.  Set aside.
Then, in a large skillet or wok, heat sesame and peanut oils on medium high heat; stir-fry chicken until no longer pink, about 5-7 minutes. Remove and keep warm. Add green beans to the skillet and stir- fry for 4-5 minutes or until crisp-tender. Add the chicken (or other protein) back to the skillet.
Then, add sesame-soy sauce and stir to coat.  Add cornstarch and water mixture; continue cooking until thickened and bubbly.  Add sesame seeds and stir to coat.  If you desire a spicy dish, add a spice option to taste. Remove from heat and serve.
*To toast sesame seeds, place in large skillet over medium high heat for 3-5 minutes, occasionally shaking skillet to make sure the seeds do not burn.  Remove from heat once they darken and become fragrant.  When purchasing sesame seeds, they are usually a much better value when bought in a bag near the flaxseeds or nuts, rather than in a spice container.
Comments:
Since ancient times, sesame seeds have been known to promote endurance, energy, and even youth and beauty.  They are full of antioxidant and anti-inflammatory vitamins and minerals.  In fact, they are good sources of calcium, magnesium, iron, phosphorus, vitamin B1, manganese, copper, and zinc.
Of these, a couple of nutrients stand out as great fuel for cyclists:
Copper is crucial to many anti-inflammatory and antioxidant enzyme systems.  It is very important for the activity of an enzyme called lysyl oxidase, which is needed for healthy collagen and elastin in bones and joints.  For these reasons, copper has been found to reduce some of the pain and swelling associated with rheumatoid arthritis.  And, it has potential to do the same for arthritis associated with athletes' joint pain.
Magnesium is a key mineral for respiration.  Just as it helps prevent airway spasms in asthma attacks, it may be useful to an athlete who suffers from sports induced asthma or respiratory issues.  Furthermore, magnesium can prevent the blood vessel spasms associated with migraine attacks.  Many athletes suffer from migraines when they become dehydrated or low on electrolytes.  Consistently eating whole foods that are good sources of magnesium and supplementing it during high-intensity activity may reduce this risk for cyclists.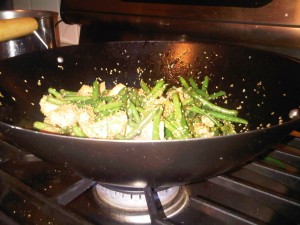 Additionally, and perhaps even more importantly for overall wellness, sesame seeds are high in phytosterols and lignans.  Lignans are a special type of fiber that lower cholesterol and prevent high blood pressure.  And like flaxseeds, sesame seeds are full of them.
Phytosterols are natural compounds that have a chemical make-up similar to cholesterol.  When consumed in high amounts, they actually reduce blood cholesterol, improve immune function, and may even reduce the risk of some cancers.
Sesame seeds' lignans and phytosterols also have positive effects on blood sugars, fat oxidation, and brain health.
Like most seeds and nuts, sesame seeds are a go-to for high-quality nutrients.  If you've not used them before, buy a bag and begin to experiment.  "Open Sesame!" your world to a seed that's got a lot to offer for wellness and cycling.