Loving the BITE: 1 Recipe, 6 Ingredients, 5 Minutes. Endless Awesome Energy Bars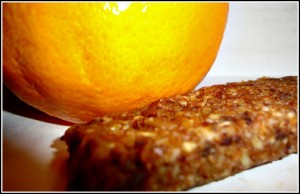 What can you get with 6 ingredients, 1 recipe, and 5 minutes?
Hmmm.  How about endless variations of a delicious, effective, whole-food energy bar!  It's no joke.  In just minutes, you can make your own perfect energy bars.  These are tasty, real-food, great fuel, and require no cooking.  On the bike, you'll find that they are not too sweet, and very refreshing.  If you've got a food processor, you've got everything you need to make these.
The ingredients? You'll need nuts (I recommend cashews), dried fruit, a natural sweetener like honey or maple, organic coconut oil, organic honey, and salt.  That's it! Are you in?
Recipe of the Week: Recipe for Perfect Energy Bars
Fresh Lemon Fuel Bars
Ingredients:
Nuts: 1 1/2 cup raw cashews
Fruit: 2 lemons and 18 pitted Dates
Sweetener: 2 Tbsp organic honey, organic agave, or real maple
2 Tbsp organic coconut oil
¼ tsp salt
Instructions: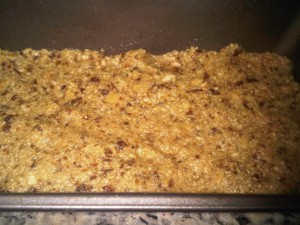 Place cashews, dates, and coconut oil in food processor, process until finely chopped.  Zest 2 lemons, juice 1 lemon.  Add zest, juice, and salt to food processor.  Process until smooth, but not quite a paste (this doesn't need to be exact).  Press into a greased bread loaf pan (if it's sticky, you can use wax paper to press).  Place in freezer 1 hour, or in refrigerator until firm.  Cut into 12 equal bars or squares.  Store in refrigerator – wrap in plastic wrap to take with you.  If you find that they fall a part when riding along in your jersey pocket, simply pack tightly into balls rather than leaving as bars.  No matter their shape, you'll look forward to your fuel.
Makes 12 bars.
Nutrition: 207 calories, 20 grams carbohydrates, 5 grams protein, 52 mg sodium, 258 mg potassium, 16 mg calcium, 82 mg magnesium
To Make Fresh Orange-Chocolate Bars:
Use 1 1/2 cups almonds, 1/2 orange (zest and juice) and 18 dates, 2 ounces 70%+ cocoa bars + 1 Tbsp honey/maple, 2 Tbsp organic coconut oil, and 1/4 tsp salt.  Follow the same instructions, using zest and juice from 1/2 orange, and adding in chocolate with zest, juice, and salt.
To Make Delicious Cashew Cherry Bars:
Use original recipe, using 12 dates and 1/2 cup dried cherries.  Omit lemons.
Want More Variety?
Experiment with different dried fruit, different nuts, and different sweeteners (honey, real maple, etc.)
Comments:
Once again, we've used some energy all-stars in our energy bars.  In fact, I'd say this recipe sets the bar pretty high.   Here's what's in it for you:
Cashews are special energy ingredient because they are especially high in copper.  Copper is a key nutrient for energy as it supplies a specific enzyme that's necessary for both energy production and iron utilization.  What's more, copper is an antioxidant and important in collagen health.  Click here for more on cashews.
Organic coconut oil is a staple of my recipes and diets.  It's a very special fat.  It is primarily composed of medium chain triglycerides, a quick-acting fat that is easily absorbed and used as an energy source by the cells.  Read more about the benefits of coconut oil.
Dried dates, berries, cherries,  or other vibrant fruit choices provide a significant carbohydrate source in the recipe.  And, when you're pedaling, these carbs are welcome and needed.  In addition, you'll load up on powerful antioxidants, phytochemicals, vitamins, and minerals like potassium!
Organic Honey & Maple: Our second carbohydrate source provides moderately long lasting energy, similar to maltodextrin.  And, when using honey, you'll also get digestion-aiding enzymes.
Salt: You've heard it before…I like to add just a pinch of salt to my fuel recipes – the added sodium is often what differentiates a "regular food" from a great fuel source.  You're sweating out a bunch on the bike, so give your body a source within your fuel.
Issues in temperatures over 78 deg F: Anytime you use a coconut oil-based recipe, you'll have some issue with them melting and falling apart when their environment is warmer than about 78 deg F (temperature at which coconut oil melts).  When I'm riding in the Spring/Summer, I often smash these into cubes or balls rather than leaving them as bars…as smashed as I can get them…they hold up better. Or, I simply eat them right out of the baggie, like you would a gel – kind of. In this case I actually appreciate not having to chew as much when I'm working hard on the bike. I always find it annoying when I bite into something hard-to-chew when I'm breathing hard from pedaling. Alternatively, if this is a deal-breaker, try either freezing the bars ahead of time OR leaving out the coconut oil (although I don't recommend the latter since coconut oil is a valuable fuel).
If you tired of your stale, pre-packaged, same ol' same ol' energy bar, give these a try.  You're sure to find some combination that you'll love.  And, the best part? Faster than you can get to the store, you can make your own fresh, real-food bar this week.
Fuel Your Ride. Nourish Your Body.
If you'd like to work with Kelli one-on-one with a Custom Nutrition Plan & Coaching, or download one of her acclaimed Instant Download Plans like Fuel Right Race Light, click here: Apex Nutrition Plans for Endurance Athletes. Be sure to use coupon code lovingthebike for a 15% discount!