Loving the BITE: 2016 Whole-Food Delicious Christmas Dinner Menu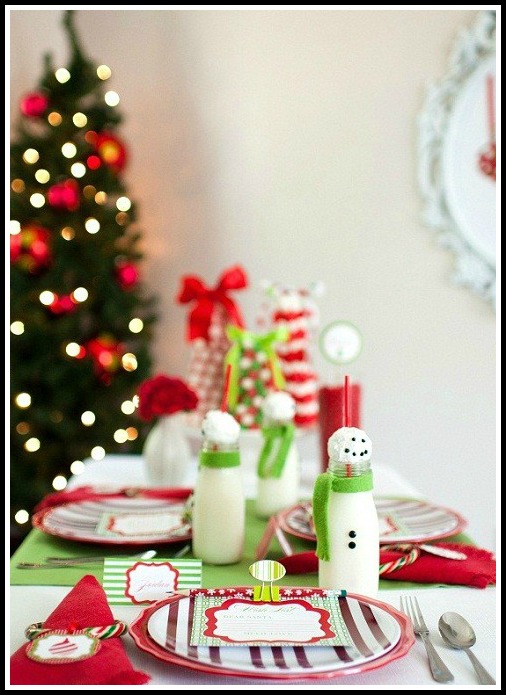 Sure, as dedicated cyclists, it's good to see food as fuel for our bodies. Most of the time.
But every once in awhile, it's okay for food to be pure celebration. And fun. And joy.
And, if you're planning a Christmas or Holiday meal this month, it's always good to set your menu early (because no one wants to be at the grocery store within 72 hours of Christmas, trust me).  This year, we've got some whole-food delicious ideas for you. From an appetizer salsa, to soup, to dessert, here's everything you might need for a wonderful, festive, decadant, dinner.
Loving the Bite Holiday Menu 2016
Tricolore Stuffed Pork from The Food Network.  Although a little more involved than my ordinary recipe picks, this extra-ordinary main dish is flavorful and well worth the effort.  When using the Food Network, it's important to read through ingredients for whole-food based ones, and skip those that are heavy in refined sugars or starches.
Beetroot & Squash Wellingtons w/ Pesto  from bbcgoodfood.com. These vegan wellingtons can be made ahead of time and are sure to satisfy for any Holiday Dinner!
Pomegranate & Black Bean Salad Salsa from twopeasandtheirpod.com. Oh-My-Goodness is this good. As in, addicted and can't stop good. And that's okay, because it's filled with delicious superfood goodness. And, if you'd like instructions on how to get the fruit out of a pomegranate without the mess, check out the bottom of this post.
Lucky Kale Salad from Loving the Bike. I've said it before & I'll say it again: This is the kale salad for those who don't even like kale. Maybe it's the massaging of the kale, or the delicious lemon dressing, but this one seems less fibrous tough and more coming-back-for-seconds good to me. It's always a hit!
Basil Cauliflower Soup from Loving the Bike.  Quite simply, you won't be disappointed with this soup.  It's refreshing, beautiful, and satisfying.
Healthy Mashed Sweet Potatoes from World's Healthiest Foods.  This site is one of the best there is on specific nutrient information of whole foods, including the best ways to prepare the foods while preserving as many nutrients as possible.
Roasted Brussel Sprouts from Food Network.
Real Maple Pecan Pie from Epicurious. Sure, this is definitely a "cheat meal" food. But, wow is it worth it! And, since it uses real maple rather than a refine corn syrup, you can feel a bit better about it:). Your taste buds surely will!
Just like last year, these dishes are colorful, use a variety of vegetables, nuts, and spices, and don't come from a can. Instead, you'll find fresh pomegranate, kale, Brussel sprouts, basil and cauliflower.  The ingredients are loaded with phytochemicals and antioxidants to keep your body nourished, even while enjoying wonderfully rich Holiday foods.
Menu's set. Done and done. You can also check out our Tips for Avoiding the Holiday Pounds in the Apex Nutrition TV video below:
This year, we wish a nutritious, active, peaceful, and wonderful Holiday for you and yours.  And, of course, maybe a new bike, or at least a wheel set, under the tree.
Fuel Your Christmas.  Fuel Your Ride.  Nourish Your Body.
If you'd like to work with Kelli one-on-one with a Custom Nutrition Plan & Coaching, or download one of her acclaimed Instant Download Plans like Fuel Right Race Light, click here: Apex Nutrition Plans for Endurance Athletes. Be sure to use coupon code lovingthebike for a 15% discount! Makes a great gift, too!
Photo c/o Celebrations at Home Blog