Loving the BITE: How to Achieve Healthy Eating Success this Year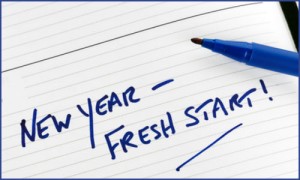 I've often said that the cheapest way to lighten your ride is to lose a pound (for those cyclists who need and/or want to).  In fact, you can spend hundreds of dollars shedding a few hundred grams with a new component, or you can shed 450 grams for free by losing a pound.  With the New Year upon us, it's a great time to focus on healthy eating whether or not you want to lose weight.
When done right, I've seen clients improve strength and power even while losing fat, and therefore significantly increase strength to weight ratio.  What's more, they've gained energy, health, and disease prevention.  In this week's Loving the Bite, I'll provide the ingredients and instructions for Success in "Healthy Eating" Resolutions.
Recipe of the week: Healthy-Eating Resolution Success 
Ingredients:
Breakfast: Start with some protein in the morning rather than a plateful of carbs (especially avoiding refined carbs). Protein will stick with you longer, improve hormone response throughout the day, help control appetite, and give you steady energy until lunch.  Examples: Omelet, Power Protein Brownies, Muffins, or Pancakes (all gluten-free, by the way), Chia Oats, or Greek yogurt with nuts and fruit.
Morning and afternoon snacks: Although you don't need to have a snack between meals, it can help you consume all the nutrients you need during the day while you're active, and thereby allow for "lighter" eating in the evening. Ditch the "snacky" foods, and have portion-planned whole food snacks such as ¼ cup (28 gm) nuts, 1 oz. (28 gm) cheese, fruit, Greek yogurt, a hard-boiled egg, etc.  If you'd like a "bar," type snack, try our Protein Power Brownies or opt for a whole-food based, minimal ingredient bar such as KIND + protein.
Lunch: Again, make sure to have protein, and keep the carbs to whole-food options such as a whole fruit, baked yams, or if you like a sandwich, just one slice of 100% whole-grain bread.  Always include a vegetable at lunch, even if it's just a carrot on the go.
Light Dinner: For most, most of the activity for the day is done by the time dinner rolls around.  Instead of stuffing yourself before bed, keep it light at night.  You'll sleep better, feel better, and lose fat.  Remember, half of your plate should be covered in vegetables; fresh, roasted, sautéed, most any way, every night.  This will help you add antioxidants at the end of each day while controlling the portion of protein and any grains or carbs you include.  I recommend vegetables, lean proteins from meat, fish, beans/lentils, tofu, eggs, or other healthy sources, and healthy fats such as ¼ an avocado, 2 Tbsp. nuts or seeds, and organic coconut oil, olive oil or avocado oil for dinner.  To reduce grains, try subbing starchy vegetables like Spaghetti Squash and Zucchini for pastas some nights.  If you're ready to explore, you'll find many healthy and delicious dinner recipes on this site for salmon, chicken, black beans, shrimp, tofu, and more!
Dessert:  If you're training with weights, try a Pre-Bed Protein Shake to help you retain muscle.  Or, if you'd like a "treat," six oz. wine or one ounce 70%+ Dark Chocolate are great choices.
Drinks: Fill up on good drinks: water, Green Tea (Ginger Berry), Anti-Inflammation Tea, or even a good ol' cup of Coffee.
Training Nutrition: When training more than 90 minutes (or more than 60 minutes at high intensity), add Pre-Training, During Training, and Recovery Nutrition as needed.  And, you don't need chemicals, you can do it right with whole foods.  Pre-Training Smoothies, organic honey, Homemade Lemon Energy Bars, Rice Burritos, Homemade Sports Drinks (regular or coconut water), Avocado Chocolate Pudding, and Homemade Chocolate Milk are just a few healthy training fuel options.  Lastly, the night before a "big" training or event, add extra whole food carbs from foods such as wild or brown rice, baked yams, or plain yogurt with honey.
Supplements: My general recommedations start with a high-quality food-based multivitamin, probiotics, Vitamin D, and fish oil to most clients.  However, individual supplement needs can vary widely, so please discuss with your personal health care provider.
Instructions:
Start with a sound, whole-food, healthy eating plan.  I've provided basic ingredients above.  If you'd like more custom or in-depth help, I'd be thrilled to work with you personally.  I provide discounts on my Fuel Right Race Light ebook and Custom Plans to Loving the Bike readers @ www.apexnutritionllc.com (it's much more affordable than you might think to have a personal Sports Nutritionist working for you!).  But whatever you do, get a good plan.  Don't wing it with a fleeting, non-specific hope to "eat better."
Write down your goals.  Goals for this week, this month, 3 months, 6 months.  Put these in a place where you see them daily.  Share them with someone you trust.
Write the daily habits needed to achieve your goals.  These habits should be actions you can control.  Example: Omit afternoon candy bar and replace with ¼ cup almonds by 1/15/13.
Enlist some accountability. A pro or a friend.  Or, try out www.stickk.com or www.dietbet.com.  I generally advise against using a spouse or close family member for eating accountability.
Have fun!  I'll be the first to tell you that whole-food, healthy eating is delicious and fun.  Make it enjoyable by trying new foods, joining a friend in healthy eating, rewarding your efforts (reward yourself with bike components, jerseys, adventures, etc, NOT food).
Comments:
One of the most common New Year's Resolutions is to eat healthy, to lose weight, and to get in shape.  Although I believe in constant goal-setting and reviewing throughout the year, there's nothing wrong with resolving to make changes at the beginning of each year.  It's a fresh start.  It's a time to leave behind the past and look forward to the good things of the future. And, there's no doubt, healthy eating and the benefits you'll enjoy from it are good things to which you can look forward.  More energy, better cycling, healthier joints, quicker recovery, better endurance, better strength to weight ratio, and better overall health.
Bonus Recipe: How to Stick with Resolutions – Don't rely only on "New Year's Resolutions" that weigh heavy on you and carry the pressure of the whole year's acheivement. Have new day, new week, and new month resolutions.  Constantly rethink, retweak, and renew.  Keep the daily changes small – create habits and add to them. Next year at this time, it will simply be a January 1st resolution, following your December resolutions.  I'm known for nagging my clients regarding their goals for the week every week…aim for nothing and you're sure to hit it, right?
At Loving the Bike, we look forward to sharing another year of all things cycling, including a healthy lifestyle and diet. We hope to encourage real, whole, delicious foods and fuel on and off the bike.  A healthy diet that fights oxidative stress and inflammation while promoting hormone balance, steady and lasting energy, a healthy weight, and the best possible cycling performance.  Optimal Daily Nutrition and Training Nutrition.
Coming soon, we'll discuss candied ginger on the bike, beet juice before your ride, quinoa as a protein bar option, and much, much, more.  Let us know if there's a nutrition topic you'd like to see covered.  Bring on 2013!!!
Fuel your Ride.  Nourish your Body.