Get Fit On Your Bike With These Tips
Getting fit doesn't need to be a chore, especially when you can do it on a bike. Getting fit on a bike can be a lot of fun, and you won't need another piece of equipment to help! How can you get fit on your bike? Use these top tips to help you:
Do HIIT Workouts
Instead of going for long, steady state bike rides, do some HIIT workouts. Steady state bike rides can be good if you want to enjoy the scenery and burn a few calories while you're at it, but they're not the best for getting fit. Here's what a HIIT workout involves:
HIIT stands for high intensity interval training. This means you work hard with intervals to get fit. Simple!
You could peddle as hard and fast as you can for 30 seconds, getting your heart rate right up. You'd then let it go back to normal, for maybe 1-2 minutes. The less rest you have, the better. The idea is to let your heart rate slow back down before repeating the process.
Try 5-10 intervals depending on your fitness levels.
Don't forget to warm up and cool down either!
The great thing about HIIT is that you'll continue to burn fat and calories long after you've finished. You won't eat away at your muscle mass either, which is always a worry with steady state workouts. Make sure you pick the right kind of bicycle to suit the type of training you're doing. Shinola bicycles look stylish while you work out, so I like those! Speak to a professional if you're confused.
Challenge Yourself
Don't just go through the motions when working out on your bike. Challenge yourself. Make sure that each time you work out on it, you're challenging yourself. You should be working as hard as you can! Working outside of your comfort zone is what gets results.
Don't Overdo it
One thing a lot of people try to do when getting fit is too much at once. If you overdo it you won't make progress. You'll either give up because you burn out, or your body won't make progress because it hasn't had time to recover. Ideally, your workouts will be no longer than 45 minutes. You should be able to get a good workout in anywhere from 20-30 minutes. You also need rest in between workouts, so make sure you give yourself around 2 rest days per week to recuperate.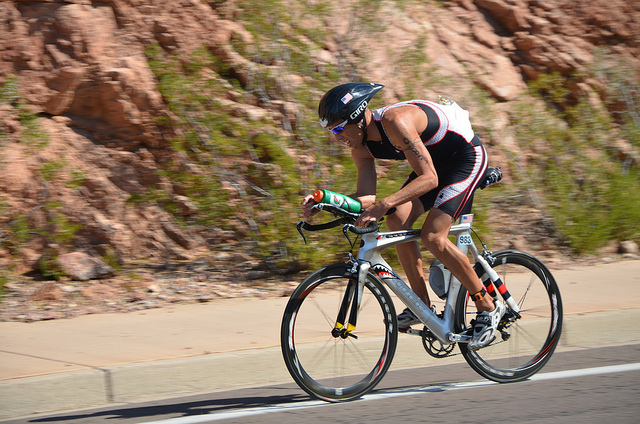 Don't Use it as an Excuse to Eat Rubbish
Many people start exercising this way and then think they can allow themselves an extra treat or two. You can't! Don't get me wrong, a few treats every week is all part of a balanced diet. However, exercising doesn't give you room for more treats if you want to see results. The goal should be health, so make sure everything you eat is nourishing your body to see results.
Do it With a Friend
If you get bored, try to do it with a friend. Just make sure they're as motivated to do it as you are. You don't want somebody else's negative energy bringing you down.
Above all else, have fun!
Photo c/o Flikr