Top 5 Guilty Pleasures Cycling Enthusiasts Share
Let's face it, being a sports fan can be stressful at times! Depending on the number of teams you support, almost every month can be a rollercoaster of emotions as you can easily go from being absolutely ecstatic to completely crushed in a few days. But keeping this up can be tiring at times.
Cycling enthusiasts are no different. With so many cycling events to keep up with, taking a break can be a good thing. This is where a little pleasure comes in; sometimes you just have to sit back and enjoy everything that comes with watching and supporting your favourite cyclist. Here are a few guilty pleasures that every cycling fan can enjoy from time to time.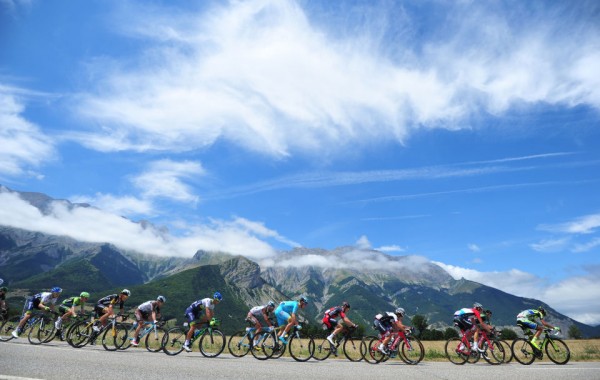 Gossip
Even though you may think that as a cyclist fan, you are above the rest of the gossip-followers of the world, but in reality, it's often simply entertaining to lend an ear to the latest sensational story. From locker-room drama, to cheating scandals and even social media missteps, following gossip in the cycling world can sometimes be interesting and provide a light-hearted view on your favourite team.
The ESPY Awards
Attracting more than seven million viewers every year, the ESPY Awards is supposed to be all things sport, when it fact it's more about ESPN and their take on sport. Nevertheless, it doesn't prevent cycling fans from tuning in and watching your favourite cycling stars compete for top awards. Lance Armstrong won the award for Best Male Athlete ESPY Award multiple years in a row (2003 – 2006), which is enough to make fans come back for more.
Social Media Scandals
Today, there are more ways than ever for fans – and competitors – to voice their opinions, in many cases their disgust, with someone or something in the world of sport. Social media is one avenue that never ceases to entertain. Remember Lance Armstrong's drug scandal? Twitter was exploding with tweets from fans, followers and fellow sports people voicing their opinions. It can be quite entertaining at times, and it's a good break from watching a tournament!
Fantasy Sports
Fantasy sports may seem pointless to many, but a surprising number of sporting enthusiasts take part in this. It has a level of appeal that may just take the pressure of real life sports. The Fantasy Cycling challenge has great prizes to offer and that's a bonus; it's open to U.S residents and it gets quite interesting. When you join, you'll be required to choose 15 Tour de France riders to create your fantasy team and the team's salary cannot exceed $500 USD. After the practice period, you won't be able to make any changes to your team. From there, you create a line up for the contest.
Your Own Cycling Tour
If you want to feel part of the action, why not take part in a great Tour de France holidays – a unique cycling tour made by fans, for fans. Mummu Cycling is not only an official tour operator of the Tour de France but also a provider of great cycling tours that will give you first class cycling action. If you are a die-hard cycling fan, imaging standing in the front row as you favourite riders are closing in – that's what you'll get by signing up for these exciting tours.
While following your favourite cycling team as they compete around the world may seem exciting, you'll be amazed at the amount of energy it takes to constantly stay on top of the latest scores, team updates and even scandals that there may be. With these guilty pleasures you'll take the stress out of following your favourite sporting team and enjoy the lighter side of life.
For more guilty pleasures for cyclists and athletes, check out this awesome post from Look What's Cool.
As an official tour operator of the Tour de France, Mummu Cycling is known for their exciting cycling tours, so book your experience for the best Tour de France holiday ever.
Photo c/o Mummu Cycling