Paris From Four to Two Wheels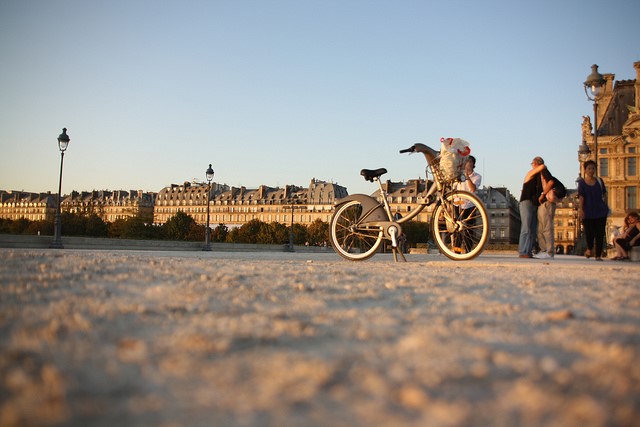 Cycle around Paris in the 1990s and you may well have found a police officer pulling you up to give you a fine. Fast forward to the present day, however, and that's all changed. A concerted campaign by cyclists and ecological activists helped to transform the city into a more cycle-friendly destination.
Since 2007, the city has operated a free bike scheme — Velib — which provides Paris with over 23 600 bikes, accessible 24 hours a day from 1 800 stations across the city. All you need is a special Velib card to swipe and then release the bike from the stand. On Sundays and (public) holidays some of the more scenic parts of Paris are closed off to cars, allowing cyclists to enjoy a safer outing on two wheels. There are also 372 kilometres of bike lanes in Paris, plus the fact that cyclist may also use any bus lanes that have been marked as authorized for use by cyclists as well.
Seeing Paris by bicycle
Cycling around Paris is a terrific way to get to know the city and also to uncover some real gems that are less well known than main tourist attractions such as the Eiffel Torre and the Louvre. If you begin at Place Stalingrad and cycle on the right hand side of Canal St Martin, you can explore some of the hidden gardens of the city. The Promenade Plantée by Town Hall is an elevated garden with cherry trees, maples, rose trellises and bamboo corridors. The Lac de Minime, in the Bois de Vincennes park in the 12th arrondissement, is also exceptionally beautiful, with its three bird haven islands of vegetation.
If you want to feel like you're on top of the city, the Rue de Bellevue is the highest point in Paris at 485 feet. Of course, there's a bit of a climb to get there, but it's worth it to have Paris at your feet. From there you can cycle on to Parc des Buttes Chaumont, which is a real treat. Again there are a few slopes in this large park (the reason why hikers enjoy it so much!), but the scenery is simply unreal: caves and waterfalls, and a city view from the hills.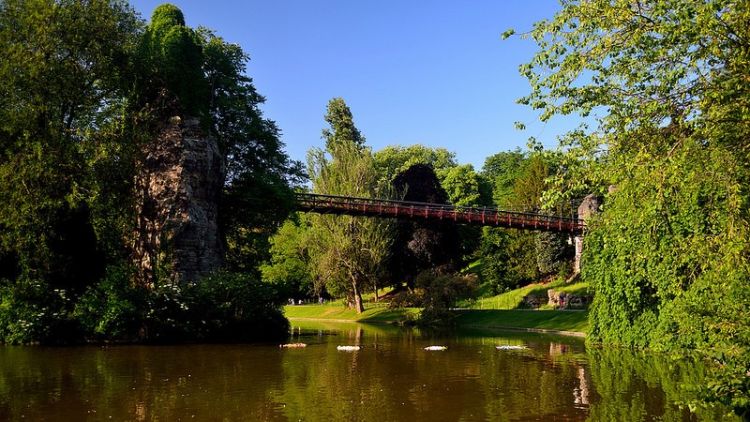 While you're out cycling around on your Paris city break, you should call in at Parc Monceau, which is located just a few streets away from the Champs Élysée. This interesting park was a favourite location of the writer Marcel Proust and is full of curiosities such as the statues of Maupassant and Chopin, plus remnants of Roman temples, a rotunda, a colonnade and a pyramid.
It's hard to believe that the 'City of Light', as Paris refers to itself, so seemingly bore a dislike to cycling as a mode of transport around the city. Today, Paris welcomes visitors and residents alike who, by opting for two wheels instead of four, show a desire for a greener Paris.
Images by otubo, pijpers662 and tomhilton, used under Creative Commons license