Loving the Mountain Bike: Sonny Williams
Today's post is courtesy of Sonny from Jeep Gorilla, who just happens to be a mountain bike loving dude. Get set for a great read as to why he is Loving the Mountain Bike.
How I became a Mountain Bike Lover
by Sonny Williams
It was an orange Schwinn Roadrunner with a glittery white banana seat.  If that doesn't give you an idea of the time period, then let's say circa 1977.  Star Wars was just released and K.C. and the Sunshine Band had us boogeying the night away.  That Schwinn was a trusty steed, a true companion, one that enabled me to venture far from the confines of my suburban home in Texas and my ever-bothersome younger siblings.  I loved that bike so much, that while jumping ramps in a cleared field, I snapped the sissy bars right off at the head tube, and I cried right there, not caring what the other boy thought.  I slowly toted the broken rig back home in a friend's wagon.  Fortunately, my dad knew someone who could weld it back together.  Not the fancy welds you see today on top-end bikes, but charred black like a scar.  It was awesome.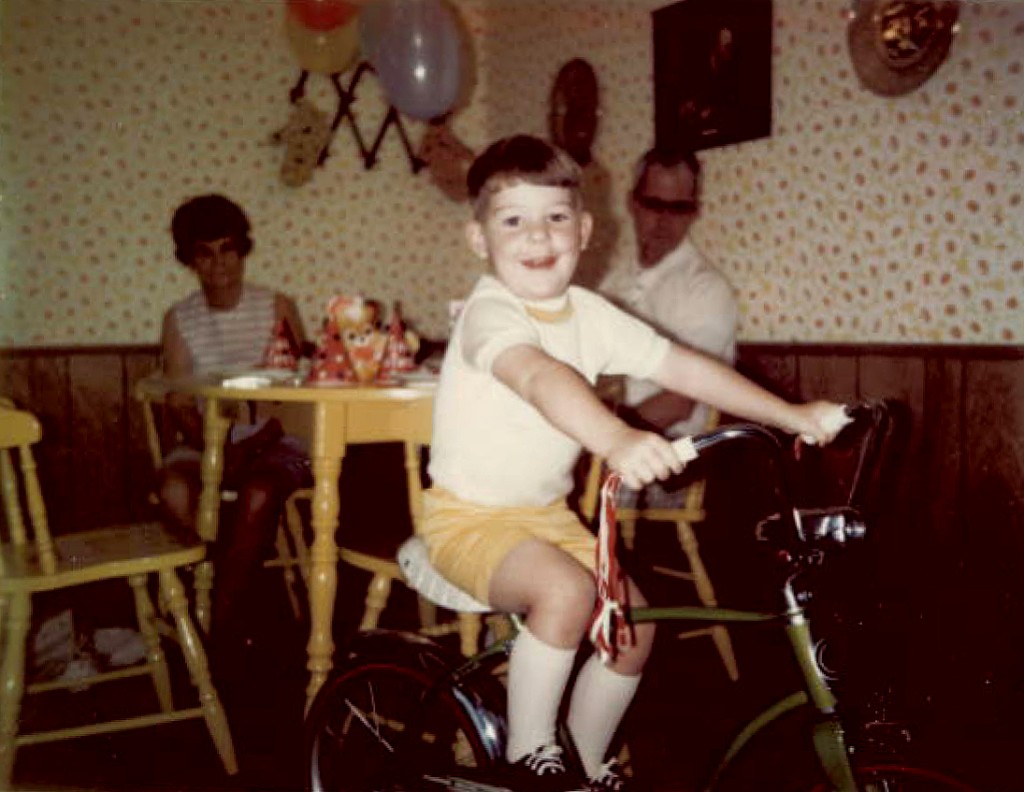 Probably my first real encounter with the off-road scene came as a 10-year-old or thereabouts at a homemade motocross track.  It was built by some dads and kids in the middle of a wooded area next to Duck Creek, the sylvan hideout and utopia for all the local hoodlums in my neighborhood.  Under a canopy of post oaks and pecan trees, the motor bikes had blazed wicked-smooth paths through the brush, and there were jumps and double jumps, and all the tracks led back to a large, open, sandy area that was like a large pit.  All the kids would gather on the higher plateau that looked out over the pit and the track, and the only way in was to take the steep drop.
We younger kids would watch in awe as the older ones, some with thin mustaches, rode shirtless in jeans on low-slung BMX-style bikes, like the Mongoose, some with those cool motomag wheels, and bunny pegs front and back.  These guys were fast as lightning and would spin in midair when they hit the jumps, their stringy hair whipping from their momentum, until they cruised back to the top of the plateau and frogged one of us in the arm.
Now I'm not sure if any of that led to my love of bicycles or if it remains some vestigial seed that continues to feed my current fondness for the mountain bike, but the memories are etched in my mind, clearer than any holiday or family outing.  I have always ridden bicycles, as a 7-year-old on vacation riding in the foothills of the Sangre de Cristo Mountains in New Mexico, to the hilly paths around my grandparents home in northern Georgia.
I was given a 10 speed when I got older, but I confess my love for it never matched that for the Schwinn.  Perhaps I was a bit daunted by the multiple gears and missed the simplicity and durability of the never-failing single-speed.  Later, however, I raced road bikes in college and even after, once again finding that sweet bond between boy and bike.  I became lost in the exotic world of Campagnolo bicycle parts, and I pulled my hair back into a pony tail to emulate my favorite rider, Laurent Fignon.  I even had the spectacles to boot!
But then somewhere down the line, I gave up the road for the trails.  Flowy singletrack, muddy creek crossings, rock gardens, steep drops — these must indeed harken back to those days upon the Schwinn on that old motocross track.  I'm all about coasting the berms, bunny hopping logs, barely holding a line (and sometimes losing it!) as I scorch a downhill, and my favorite, cranking up and grinding on tough, rocky climbs.
I do not have to worry about stop signs or stop lights.  There are neither pick-ups pushing me off the road nor passers-by hurling vulgarities or Coke cans. Instead, the more remote I get the better, lost in the forests, mountains, canyons and deserts, surprised by darting deer, otters swimming in a river or the adrenaline-pumping spotting of a black bear.  Now that will get the heart racing!  Perhaps mountain biking is after all, as it was in my youth, an escape, my adult sylvan utopia, where the only thing in the world is just me, my bike, the trail, and the occasional coyote.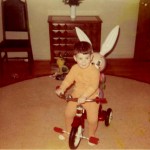 Sonny Williams loves Jeeps, loves to build Jeeps, and loves being on the trail.  He's a mountain biking, barbecue grilling, Texan who spends a lot of time being outdoors and enjoying his own Jeep lifestyle.  Be sure to visit his blog at www.jeepgorilla.com.