Winging It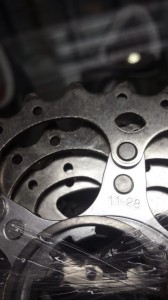 I thought this past week was going to be a bust with riding. The plan was 15 hours for the week, to not only meet a challenge goal but also to get a lot of miles in on the bike. It started off OK, a ride with the fast group on Tuesday, a painfully slow ride Wednesday morning followed by a fun MTB ride in the afternoon. On Thursday, though, I woke up feeling awful, so I didn't ride. I didn't ride on Friday or Saturday either because of it.
So, I resigned myself to have a bust week, doing way less riding than I had planned. What I didn't plan for, though, was doing a century on Sunday.
I've done two centuries so far, once last year and the year before. It's always been the type of ride I need to seriously plan for, never something to do just for the hell of it. Well, Sunday changed that.
Since I'm a Stravaholic I like to take part in their challenges, and this month's was to do 160k in a single ride, or 100ish miles. So, up I was at 3 am to meet with a couple of friends to ride around the island. Then, meet up with more folks at our usual time and place, turn around and ride another 40k before heading home.
Not once during the seven hour ride was I thinking, this is a stupid idea, I should stop and go home. Negative thoughts weren't present. I don't know if it was due to my deliriousness from running on little sleep, or that the legs felt awesome after a few days off. Maybe both. All I know is at the end I did 169k with 3000m of climbing (I'm going all metric on you) and to my surprise felt OK on Monday.
I still didn't hit my 15 hour goal for the week, but I think I more than made up for it. Ever had a ride where you felt like you were winging it? I think this means I have to do more centuries!
– Ashley