Hashtag Tuesday: #whyweride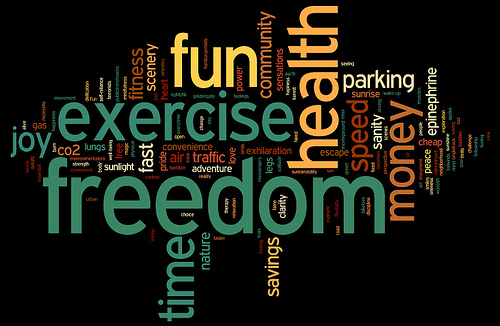 It all started with a random thought (tweet) by @FunctionalCycle in December 2009:

It was not a new idea to @FunctionalCycle, as he had always made a conscious effort to be positive in everything that was being promoted, but the above tweet was heard and then sparked the creation of #whyweride….a great Twitter hashtag put together by our friend, @Ohaijoe.
Immediately the tag took off and there were hundreds of #whyweride tweets going out each week.  Over a year later, the hashtag is still going strong…but @Ohaijoe admits that it needs new life breathed into it.  So here we are, highlighting it in our Hashtag Tuesday feature and seeing what happens from here.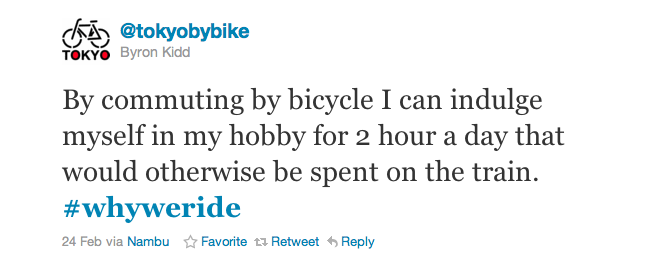 Why do you ride?  If you're on Twitter, let it be known….tell why you ride.  Please also let us know by posting your comments below.