Are You a Piler or Filer?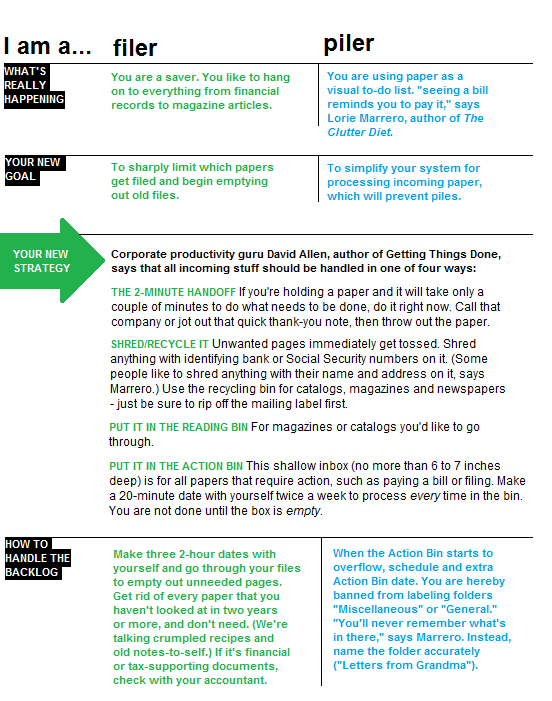 The terminology of Piler vs Filer might be mostly used to describe personality traits or organizational skills, but I think it can be applied to cycling as well.
It all began when I was building Lego with my 7 year old Son.  I had all the little pieces organized in bags so that he could easily find what he was looking for.  All it took was one Lego session and everything was a disorganized mess.  I asked my Son why he didn't just put things back in the bags and he came back with, "because I'm a piler and you're a filer, Dad".
I was blown away with his genius response and definitely had no grounds for disagreement after a wise statement like that.
There's no denying that I'm a completely insane filer.  I love having things in their place and it drives me nuts when things aren't organized.  My Wife is totally opposite and it looks like her genes won out and my Son leans more towards the piler personality.
After our filer/piler Lego experience I got to thinking about how these personality differences might change the way a cyclist behaves.
I don't think it really affects how you ride, but it definitely could come into play when tracking rides and collecting data.  As a true filer, I love entering my rides online so that I can look back and see my history of miles and performance.
After each ride, I log into Daily Mile and post my results.  The interesting thing is that I can't be bothered by uploading my data each day to Strava.  Although I have an account and will eventually get around to loading the data every month or so, it seems like way too much work to do it each time.  I love the information that is available from that site, but I guess I'm not enough of a filer to do it each time.
Your Turn
Okay, so are you a filer or piler?  Do you consistently track your riding data?  Is there anything else about your filer/piler personality that greatly affects your cycling?
There is no right or wrong way to be, so whether you're a piler or filer….just be sure to use it to your advantage and Make it Happen.