Beauty over Substance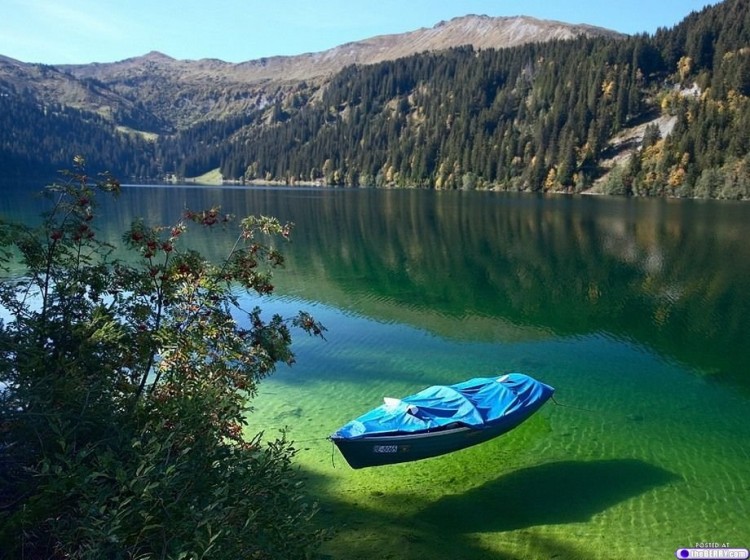 The lake was glass calm.  The kind of calm that makes me re-live the Summer of 1990 all over again.  Skiing every day.  Brown leather skin.  A calming of my own going on inside me.
We drove up to the lookout tower so we could not only see the lake, but the other 4000 lakes as well.  We could see the trees going on for miles, as if they were scribbled across a canvas.  From up there, we had a new perspective on the geography.  A new perspective on life.
The town itself was not only small, it was old and somewhat lifeless in a way.  We liked the town, but we wanted to love it.  Love it like we did the lakes.  Like we did the nature that surrounded it.  The personality of the city just didn't exude the charisma we were hoping for.
I looked at the lake again.  I could not ignore the beauty that it held.  The clear breathing I was experiencing could also not be disregarded either, seeing as it's been a while since I haven't been plugged up.
Do you look at the beauty, or do you look at the substance?  Do you look at the old man sitting on the park bench, or the park that he's sitting in?  Our culture tells us to choose substance first and then search for beauty second.  Our inner being tells us to surround ourselves with beauty and build the substance around it.
There is no right answer.  As long as nature is always a part of your life, it will be a great one.
Photo c/o http://www.hdwallpapersinn.com/beautiful-nature-photography.html