Become a Better Cyclist with Cycling 360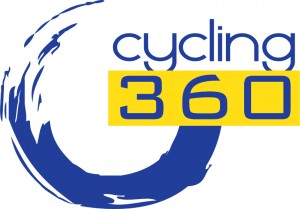 Our Cycling 360 Podcast has an exciting opportunity available to help you become a better cyclist.  If you don't already know, along with my co-host Victor Jimenez, I'm part of this unbelievably successful road cycling podcast.  We're consistently ranked as one of the top amateur sports podcasts on iTunes, and the responses we get from our listeners totally blow us away.
I guess it's our laid back approach, combined with effective and easy to understand tips and information that makes Cycling 360 so popular…..and Victor and I love the fact that we're able to follow through with our mission of making people better cyclists.
Okay, now for the exciting opportunity.  We want to take things a step further and work one on one with someone.
Are you fairly new to road cycling?

Do you have a desire to improve one or more areas of your cycling abilities?

Are you comfortable coming on air with us to record one or more podcasts?

Do you own a computer, microphone, and have a Skype account?

Do you want to become a better cyclist?
If you answered yes to all of the above, we want you to let us know.  Send us an e-mail to questions@cycling360media.com, and let us know a little about you and your cycling.
Let's #MakeitHappen together.  Along with Cycling 360, we are going to make you a better cyclist.