Clouds of Change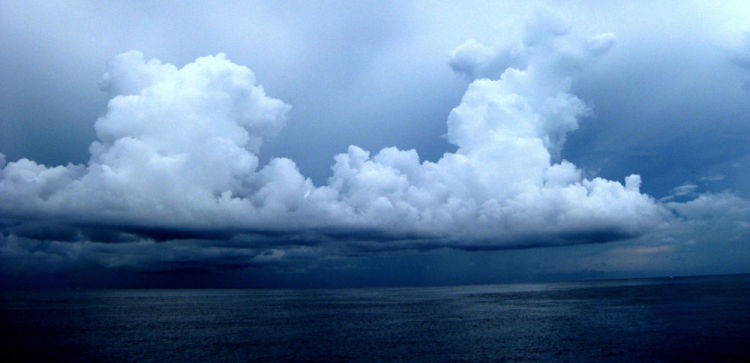 Change is feared by us at times, created by us sometimes, often forced on us…..and sometimes desired.
Depending on what the change is, and how it was initiated, it can bring different meanings and emotions.  I'm sure you've all read or heard articles on change, so I'm not going to give you some motivational story on that subject today.
The reason I'm talking about change in today's #MakeitHappen post is because of the change I would like to see in my writing.  I want to continue starting each week with a positive and uplifting message…..but I want to see it go in a slightly new direction.  A change to more artistry, positivity, encouragement, and enlightened thought.
The rain came down washing away everything in sight.  So much rain, that it flowed like canals down the street.  As the storm passed over our Island, the all too familiar heat and Sun was replaced by water.  Water everywhere you looked.
On even the Sunniest of Caribbean Islands, the Rain must come almost as if it were caught in a bad day.  Where things just didn't seem to go right.  A thick haze of wetness hung so thick in the air, only grayness could be seen.  But soon the intense noise of the rainfall and the curdling crash of the thunder gave way to a serene silence with only small drips being heard.
The result was an island that will wake up tomorrow feeling greener and more lush than it did today.  The dampened roads and ground will return to the scalding hot asphalt and fine dry dirt that we've always known it to be.  But the island will have an air of difference….an enlivened feel….revitalization.
A bad day turned into beauty with just the passing of a few hours…..the passing of a cloud…..but not passing on the message to be learned.