Copping Out of Competition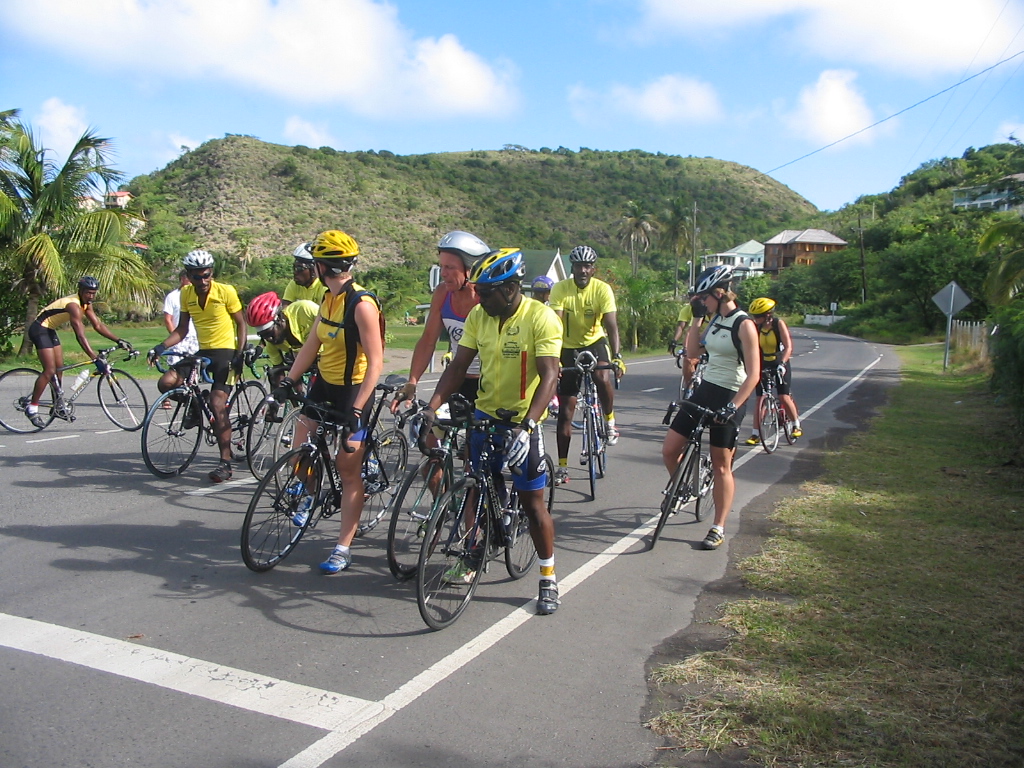 Did I ever tell you how I developed a love for road cycling?  It's an interesting story because I first took it up in a country where Cricket and Football (better known as Soccer to many of you) are king.  Yeah, these two sports are super popular all over the Caribbean, and most definitely the major sports on the island of St. Kitts.
But St. Kitts is exactly where I started road biking.  I'm sure becoming a cyclist is much more likely in a country like Canada, but I can't say for sure that if I would have stayed living there that I would have developed my love for this sport.
I carried my love of cycling with me from St. Kitts to Austin, Texas.  Then I spent 3 years in Canada which was the first time my riding had to be moved indoors for a big part of the year.  But then took it back to Austin, and now to our home in Grenada.
I am loving the bike, and have pushed myself further and harder than I have ever done in any other sport.  I've biked hills that I didn't think were bikable.  I've gone distances much, much further than distances that I used to think were extremely long.  I've discovered a place where I can get away from my thoughts and simply be in the moment…..many times feeling like I'm in a state of meditation.
To me this sport is all about enjoyment and competing against myself. I have been encouraged to compete in this sport many times….but I do this sport for me, and not so I can compete against others.  Maybe I'm just not all that competitive.  Maybe I just choose to ride for other reasons.
I have pushed myself to the limits on the bike, but I've done it for me.  I somehow feel that turning this love for the bike into competitive thoughts will alter my admiration for the sport.  It's about me and my bike, and the joy I find in ripping up the road.  One of the appeals to me is the solitude….competing with others will change many of the things that I love about it.
Competition is a part of life, but we must decide in which areas that competition belongs. Don't just compete for the sake of competing.  Never lose track of your love in order to achieve competitive success.  Some people are meant to compete and they live for the taste of victory.  Others, like me simply enjoy the ride.
I think the message I'm hinting at here is that we should never alter the things we love in our life.  Maybe give it a try to see how it feels.  But if it doesn't feel right, don't change your methods just to bring yourself to a different level.  Enjoy the Competition, or do it for yourself.  Either way, be sure to always Enjoy Your Ride.