Gypsy Soul Freedom
I've been called a Gypsy before.  A few times.  Maybe that's what I am.  I know I like the comforts of being in the same place.  But the thought of something new is equally appealing.
If it wasn't for my "Gypsy" heart, I would not be where I am now.  Living my dream life on a Caribbean island, and all the things that come along with it.  But the Gypsyness about me goes even further.  It includes the fact that I crave Freedom.  I mean I really need it.  I have a very hard time doing the same thing for long periods of time.  The thought of working at the same job for 20 years cannot even be processed in my mind.  Free to move.  Free to breathe the air outside.  Free to be myself.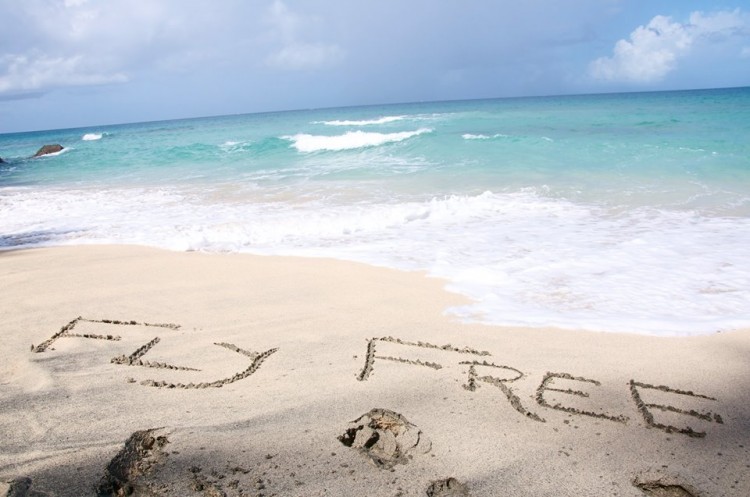 Maybe that's the reason I love cycling so much.  Riding a bike equals total and complete freedom.
There is no possible way I could ever spend endless days behind a desk.  In an office.  Inside.  Stuck.  At a desk.  No way.  I don't care if it has a view.  I don't want it.  But I can remember back to a time where that is what I thought I wanted.
Even living in Grenada would not be the same….if I was here, but stuck working behind a desk.  Instead, I opt to work outside.  Yeah, you'll rarely find me inside our café.  I'm out at our tables.  Looking at the ocean.  Meeting customers and tourists.  My uniform….Shorts, Mocha Spoke T-shirt.  Sandals, or no shoes at all.  Free.  The hot Caribbean Sun shining and tanning my body.  Extremely lucky.
But that's me.  It's what I do.  It's who I am.  I haven't had a "real" job in like over 5 years.  Actually, I don't think I've really ever had a real job.  Well maybe not real to you.  I don't ever want to.  It's what life is to me.  My Definition.  Possibly defined by others as unrealistic….but then again, lofty goals generally are.
Maybe there is something even better out there.  It's something many of us never dare to find out.  Life is good.  In fact I really cannot believe it sometimes.  Moments of perfection.
It's taken a while, but I think I'm starting to figure out who I am….and to be grateful for where I am in my life.  What I'm capable of.
Yes, there were days when I thought I wanted something different.  Pursued it.  Longed for it.  Prayed for it.  It never happened….Now I know why.  I'm a square peg and I wasn't meant for those round holes.  Fate knew better than I did.