Make it Happen Monday: Can't Stop, Won't Stop
Other than my Family, cycling is about the only thing I've remained committed to over the years.  Since I took up road cycling 8 years ago, I've had a Can't Stop, Won't Stop attitude to pretty much everything about it.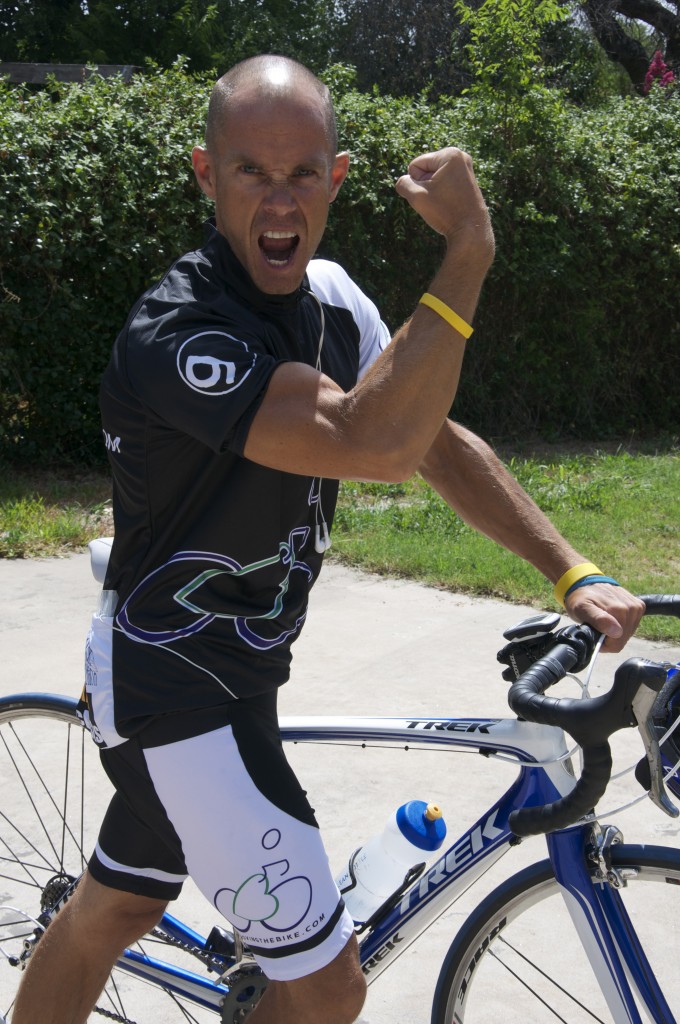 On an overall level, cycling has become a huge part of my life and something that remains a major ingredient in my daily lifestyle diet. Looking back, I see how it has played a big part in formulating my life. In fact, I probably wouldn't be living here in Austin, Texas right now if it weren't for my love of cycling and my desire to ride year round in a sweet location.
As I look back, I also see that there hasn't been a time over these past 8 years where I didn't ride.  Each and every week, all year long…I'm on the bike.  Sure I had to take a little time off when I went in for the Big V, and at certain times like the birth of our babies…but nothing has kept me out of the saddle for any signifiant amount of time.
On a daily ride level, the Can't Stop, Won't Stop attitude is there as well.  Once I hop on the bike, I'm off like gang busters and totally motivated to complete the ride I've set out for myself.  Just the other day I had a ride that better explains what I mean by this.  About 3 minutes into my ride, I felt the wind blowing on my face and it snuck past my sunglasses to hit me in the eyes.  I soon realized that one of my contact lenses must be in backwards because it started to feel like it was going to pop out.  I blinked and blinked trying to fix the problem, but it just sort of kept nagging at me a little.  Sure I could have stopped for a couple seconds and fixed this….but I decided to keep on going and deal with it.  Can't Stop, Won't Stop….remember?
Now if I felt this was going to pose a serious threat to my ride that day, I would have definitely stopped and turned the lens around.  But in all reality, it just caused me to blink about triple the time I normally would so that I could keep the contact in there properly.  Just one example of what I mean by not letting anything stop me once I get out on the road.
I love that I have this attitude toward my Family and my Cycling….and here's to wishing that it becomes the attitude in other parts of my life as well.
How about you?  Do you look for excuses as to why you can't ride (or do anything else in life for that matter), or do you have a Can't Stop, Won't Stop attitude?  Let's get out there and Make it Happen today, and every day.