Remember
This week, Canadians and Americans remember National soldiers as they celebrate Remembrance Day and Veteran's Day.  In honor of what these holidays represent, I've put together a Make it Happen poem with a positive spin to help us all kick ass this week.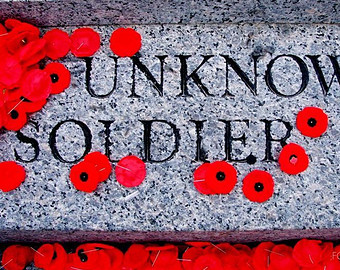 Is it all just wasted time?
Can you look back with pride
When you think of what you've left behind?
We let in the Sun, while others refrain?
When the showers come down
I wonder who's behind the rain.
We plan our lives, we lose control, we blame.
We look up for help and guidance
And I wonder who is behind the reigns
So many questions, trying to make sense of it all
Most days we don't wonder
But it's top of my mind when we fall.
There's a soldier who inscribed on a lighter I was shown
"If I had a farm in Vietnam and a home in hell
I'd sell my farm and go home"
Sure we have days when it seems the world is out to get you
But it scares the crap out of me
To think of what that soldier went through
When things go your way and you're blessed everywhere you go
Be thankful, take pride
But never, ever let cockiness show
If things feel real heavy, and you feel life's detrimental
Think about all the fantastic things you have
Remember the soldier who'd rather have hell.