Who's Living a Happier Life?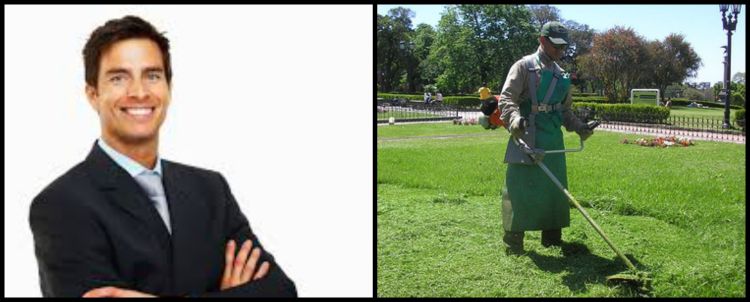 It's a question I often find myself thinking about.  Who's happier, the lawn maintenance guy who cut grass for a living and makes a low income…..or the wealthy business man who spends his days in a high stress, fast paced environment?
We all crave money, right?  So the rich dude must be living the happier life.  Or is he?
But think about the lawn maintenance person for a minute.  Surrounded by nature.  Sees results after each job.  Very low stress.  Plenty of time for walking meditation.  Able to spend every minute after work with no work interruptions.
So who's living the happier life?  The rich guy can buy anything he wants.  He gets to go away to exciting destinations.  He gets to go through life feeling like he's wealthy.  Does that equate to happiness?
Have you ever read the statistics on what factors make people happy at their job?  Well, I can tell you that income is typically listed around number 6 or 8.  Interesting, huh?
Things like appreciation of your work, relationships with colleagues, and having fun are all consistently found at the top of the list.
So who's living the happier life?  Okay, so let me answer it for you…..it's the person who gets to spend as much time as they want on a bike.  Hahahaha.