31 Day Do Good Challenge: Day 17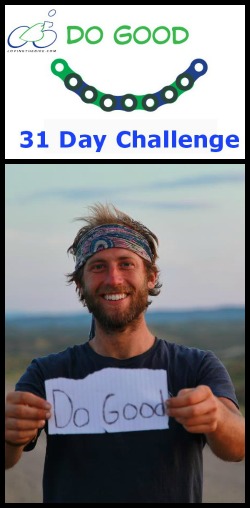 My friend Rob Greenfield is one of the biggest inspirations I know.  In an effort to kickstart myself into doing more Good, I asked if he would put together a 31 day Challenge for me to follow….and I hope you've joined in.
Every day this January we're posting one of Rob's challenges and want to hear about how performing these has changed your life.  Here's today's challenge:
Day 17: Shop only at business at are socially and environmentally responsible today.
For more about Rob Greenfield be sure to follow him on Facebook.