31 Day Do Good Challenge: Day 21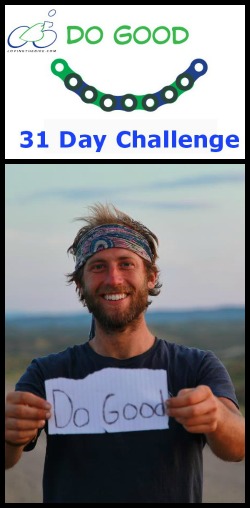 When our family moved from Austin to Grenada, we got rid of a whole bunch of stuff.  Some we sold, but most of it we just gave away.  Being the miser that I am, it was a challenge….but it felt really good to give away the stuff to others who needed it.  I put up a quote once before on this site that I feel sums things up very well.
"The less you own, the less that owns you."
In today's challenge, Rob wants us to move in this exact direction.  I personally know the power of this one and I look forward to reading about how doing this makes you feel.
Day 21:  Reduce clutter at home and donate unused stuff to a thrift shop, or give it away on craigslist.com.
For more about Rob Greenfield be sure to follow him on Facebook.