31 Day Do Good Challenge: Day 7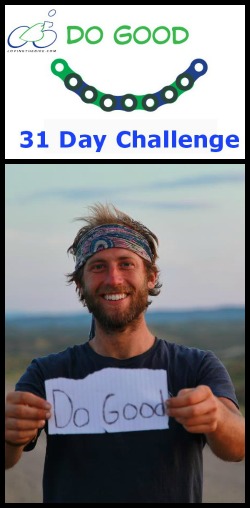 Continue following along with our 31 Day Do Good Challenge, by Rob Greenfield and start off 2014 in a way that will change your life and those around you.
Each day this month we've been posting one simple Do Good task for you to complete.  Be sure to continue with us and help us Do Good for everyone. Be sure to leave your comments each day saying how things are going for you.
Today will be an easy one for me seeing as I already don't eat meat, but I'm interested to see how many of you take on the challenge and what you have to say about it.
Day 7: Eat Vegetarian for the Day
For more about Rob Greenfield be sure to follow him on Facebook.