Make it Happen Monday: Celebration
The month of December is pretty much party central for the Loving the Bike Family.  During the month we celebrate three Birthdays, one Anniversary, Christmas…and this time around we're tossing in a trip to Hawaii.
I love to celebrate these kinds of events, but I don't let the celebrating stop at Birthdays, Anniversaries, and Milestones.  It might sound clique, but I love to celebrate the little things just as much as these big ones.  My Son losing his first tooth, my Daughter all of a sudden "getting" how math works, my baby sleeping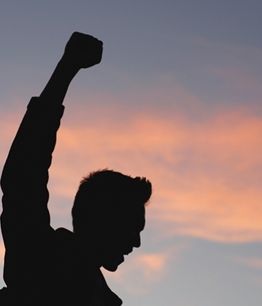 through the night, and the 13th of every month are just a few simple things that have been acknowledged around our house.  (note: I met my Wife on the 13th and got married on the 13th, so we just celebrate it 12 months a year).
The little things can also be celebrated on the bike as well.  Is there a hill you've been wanting to conquer?  How about increasing your average speed?  Maybe it's just consistently getting out there for one or two rides a week. Whatever it is, be sure to celebrate with your fist in the air and a smile on your face when you reach any of your cycling goals.  Heck, scream out a big "Wooohooo" while you're at it.  Relish your victories.
Celebrate them all.
What are some of the simple little victories you've celebrated…on or off the bike?