A First Time Triathlete Focuses on Good Shoes
My pal Tammy is a cyclist taking part in her first triathlon, and she's here to tell you about her new Pearl Izumi syncroFloat IV shoes.
My Pearl Izumi syncroFloat IV Review
by Tammy
I am a cyclist and really love being out on the road with my bike.  Although I enjoy it so very much, I've been wanting to challenge myself and take on the ever-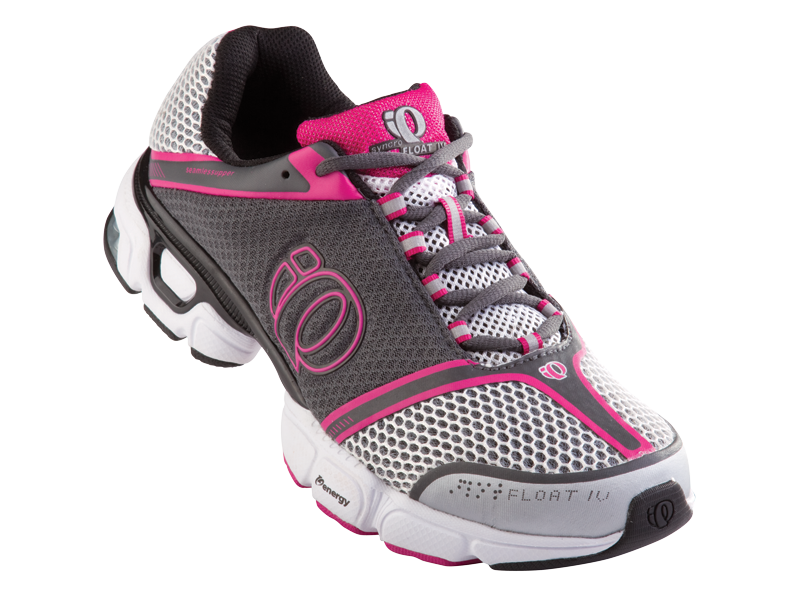 so-intimidating triathlon.  They may not seem any more difficult than a bike race to many of you out there, but they have always scared the lycra off me.  I guess it's because I'm not a confident runner and worry about my training and performance in that area.
Like many of you reading this, I consider myself a cyclist with a pretty good understanding of what equipment is available and what it can do to help my riding.  But when it comes to running, I don't have a clue.  I figured the best place for me to start would be to get a good pair of running shoes.
So I turned to the folks at Pearl Izumi and asked them what sort of shoe would be good for the type of running that I felt I would be doing. They suggested the syncroFloat® IV and were so nice as to send me a pair to try out and then post my findings over here at Darryl's site (Thanks to Jenny Radloff at Outside PR for getting me the shoes, and to Darryl for posting this at Loving the Bike).
When the shoes arrived, all I could think was how nice they looked.  Yes, it's all about fashion isn't it?  I put them on and immediately went out for a trail run as that is my first preference.  They felt good and seemed to perform well, but like I said before, I'm not a running expert.  I've been out on at least a dozen trail runs and another ten road runs since first getting the syncroFloat's and I have nothing but good things to say about them.  My training is going great and I feel that I'm on track and ready for my triathlon which takes place in May.
Pearl Izumi syncroFloat IV is a road shoe that offers light stability making it off-road friendly.  With a touch of support for the mild pronator, this is a smooth, well cushioned and responsive shoe for the efficient runner.
If things go well, I plan on doing more triathlons in the future.  By that time I should feel more like a runner and may be able to pick out certain things about running shoes that I like best or feel help me perform.  But for now, this newbie triathlete/runner is feeling right at home in these Pearl Izumi syncroFloat IV's and I'm appreciative of the chance to try them out.