Don't Get Fogged Out on the Ride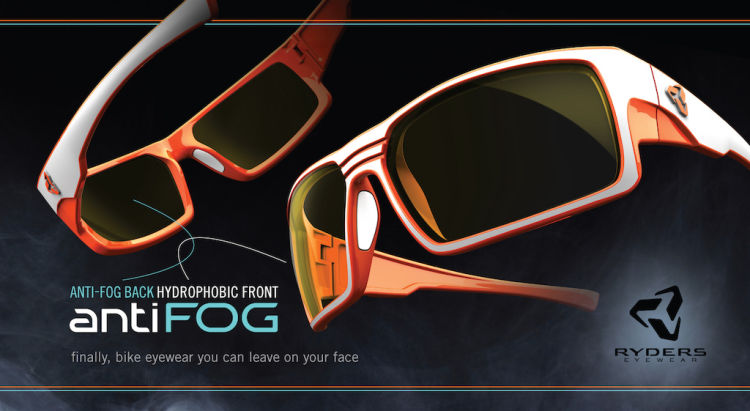 Have you been on a wet or cool weather ride and found your sunglasses getting all fogged up?  Yeah, if you're never caught without sunglasses on your face it can really mess up your ride.  But Ryders Eyewear have come up with what they feel is the ultimate solution.
I remember talking to them about these bad boys like 4 or 5 years ago, and it's great to see them finally unleashing them to the public.  Now that I've seen the finished product, I'm impressed with the technological ideas they incorporated into these lenses.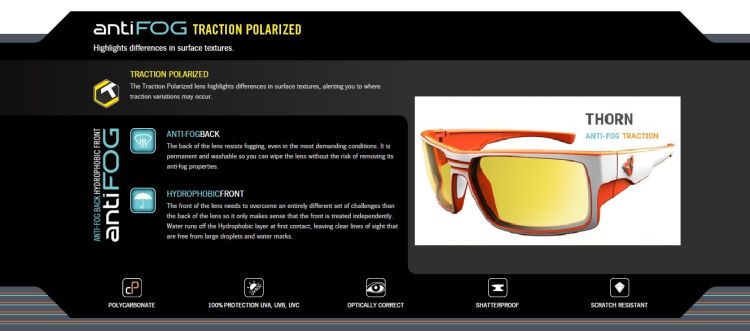 They have treated the back side of the lens with an antifog layer that doesn't get damaged if you touch them with your fingers.  It also won't wash off or wear out over time.  On the front of the lens they have added a hydrophobic layer so that rain and water drops run off so you can see clearly.  Cool stuff.
I personally like sunglasses with lenses dark enough to cover my eyes from view.  You know, so you can't tell I'm looking at you.  But the antifog options from Ryders are photochromic meaning they go light and dark depending on the conditions.  But even at their darkest they don't fully block someone from looking deep into your eyes.
Okay, so here's my thoughts.  If you find yourself riding in conditions that cause your sunglasses to fog up quite often…or even just a few times a year, get yourself a pair of the antifogs from Ryders.  Taking a frustration away from the ride is always a good thing.
For more on the Ryders Antifog Sunglasses, visit them here.