Fly6 (Combination Tail-Light & HD Camera) Review and Giveaway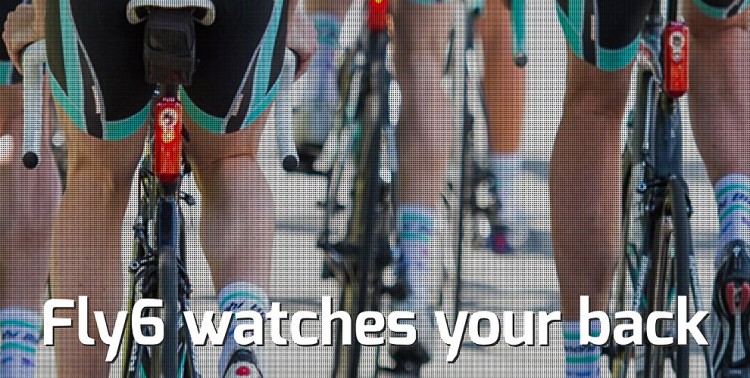 When I was first contacted by Fly6, they were in the middle of their Kickstarter campaign to raise funds for their unique product.  As the world's first tail-light/video recorder, they had the mission to make drivers aware they might be recorded, so they behave appropriately.
I was intrigued by their idea, and as you can tell by the amount of funding they received…..so were a lot of other people.  They totally blew their Kickstarter funding goal out of the water.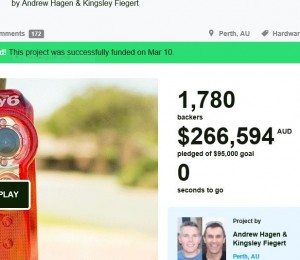 First Impressions
The Fly6 mounts insanely easily, and they really thought out the concept of different bikes having different stem angles.  They have an assortment of wedges so that the Fly6 mounts completely vertical.
They include a mini-SD card and adapter to fit your computer.  Awesome.  The Sony front mount camera I have did not come with either of these.
Beautifully packaged…..I was really impressed.
Well designed, but not over the top.  It's simple, which was refreshing change.
An independent electronics company sure puts in a lot more effort and detail than the big boys of electronics.
What I've Learned
Of course, I have never been able to see what life is like behind me while cycling….so I was very interested in watching the video after my first ride with the Fly6.
Because I'm here in Grenada with no shoulder on the road, I am more integrated into the road than many of you are.  So my experience could be different from what you encounter upon using the Fly6.  I was a little surprised at how much space drivers are giving behind me.  Now, the amount of space they give while passing may be another story….but at least they aren't usually riding my ass before passing.
Fly6 says it has Nano-tech protection….what the heck is Nano-tech anyway?  I checked it out and the best I can tell is it's an environmentally friendly waterproof coating.
Word of Caution
If being able to watch what goes on behind you is going to scare you on future rides, I recommend you just record and not watch (unless you need the video evidence for something).  I'm a no fear cyclist so even the close calls I've watched from my recordings don't faze me.
Okay, so why do you need a rear view video camera anyway?
That's a good question, and one I would likely ask myself as well.  There's a lot of answers I could give you, but the one I'm going with is this.  If most riders had one of these on their bikes, drivers would quickly realize that there's a very good chance they are being watched and recorded.  Drive by too closely or pull a bonehead move, and we've got their plate number and video proof of what they have done.
Here's a rear view look from some various clips of me riding the roads of Grenada.
[youtuber youtube='http://www.youtube.com/watch?v=D-QAjLxR4pE']
To get a better idea of what the Fly6 is like, I took this random clip so you can hear the sound and see how things look.  There's a bit of wind noise in this one, but I have plenty of video where there is no wind noise.  Keep in mind that the roads are pretty rough here in Grenada and the Fly6 still seems quite smooth.
[youtuber vimeo='https://vimeo.com/96939812′]
Win One For Yourself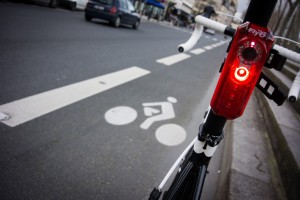 This contest is now closed.  Congratulations to Mike Soult…..we used Random.org to generate a winner and that's who was selected. Thanks to everyone who entered.
Do you need a Fly6?  Tell us why and you're in to win one of your own.  The guys from Fly6 are swamped from the follow-up to their Kickstarter campaign, so delivery won't be until July.
Leave a comment below telling us the reason you need a Fly6 Combination Tail-Light & HD Camera.  Entries will be taken until Noon EST on Thursday and winner announced on Friday.
For specifications, features, additional reviews, and more visit them at www.fly6.com.