Revisiting Our Product Reviews
Pretty much every product review we've done has went up on the site after only trying the item out very briefly….so I'm back again to revisit some of these reviews and provide my feedback now that I've been able to give them a more thorough trial.
Shot Roks – Review Done on May 28, 2010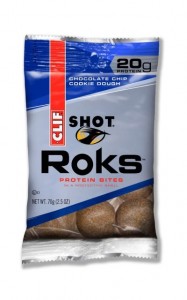 My post about Shot Roks from Clif Bar was one of the first reviews I did here at Loving the Bike.  It was an unsolicited review meaning that they didn't send me free samples to try out.  I posted the review because I simply believed in the product and wanted to get the word out to my fellow cyclists.  It was an open-hearted and honest review and I've kept that same attitude throughout all the reviews done since then.
What's cool about this review is that it caught the attention of the guys from Clif Bar and in turn created the opportunity for me to become an ambassador for their company.  So although I purchased the product for that first review, I now receive all the product I could ever want.  I enjoy getting the chance to promote a company that provides great products to cyclists and athletes and am a proud supporter of all they do.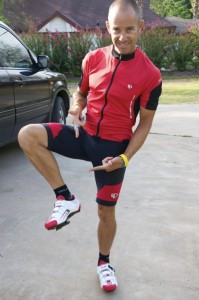 It was the nice shipment from the folks at Pearl Izumi that provided me with my first complementary package of cycling sweetness.  They sent a couple kits along with a hot pair of cycling shoes.  Right away I could tell that the shoes were great, but the review went up after only wearing them a few times.
I've had them now for over a year, and can honestly say that they're still the best pair of cycling shoes I've ever owned.  Add in the custom Footbalance insoles that I received last year and my feet are in heaven on each ride.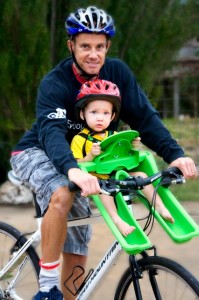 I was a little skeptical of this child seat when I first received the iBert, but because it looked so cool and was something my Son was so excited about…I just had to give it a chance.  It was great to be able to ride around with my Baby Boy right there in front of me, but the more I used it the more I got the feeling that it just wasn't all that safe.
I used it on a few short trips around the neighborhood, but then ended up giving it away in March.  I've seen these being sold at Mellow Johnny's and REI, and am actually quite surprised that they would carry an item that is not as safe as other options on the market.  My Son really loved that seat, but now seems happy riding behind me once again in the Chariot trailer.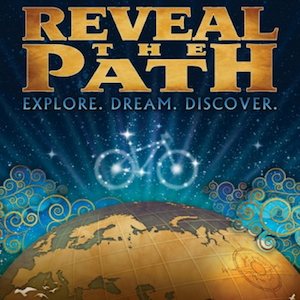 It's been just a couple months since my Son and I got the chance to premier the movie, Reveal the Path – "a visually stunning adventure by bike".  I gave this movie a spectacular review and I can honestly say that I can't wait to see it again.  I might not get the chance to see it up on the big screen again, but will definitely pick up a DVD to keep with me.
There are a few more screenings of this movie going on in the US through October, so check out their listings and be sure to take it in if they're coming to your city.  Otherwise, be sure to grab a DVD so you can be inspired for life on and off the bike whenever you need it.  You need to see this movie.
Other than the Clif Bar Shot Bloks, I was comp'd all these other items….but if you know me, then you'll know that my reviews are honest and I'm not just plugging any of these because they're paying me to do so.  To read about all the reviews we've done here at Loving the Bike, head over to our "Real Product Reviews" section.