The Ultimate Cycling Dream
I would imagine that a lot of cyclists would agree with what I feel is the ultimate cycling trip.  For me, it includes custom ordering a road bike from one of the great Italian manufacturers and then flying over there to pick it up and ride.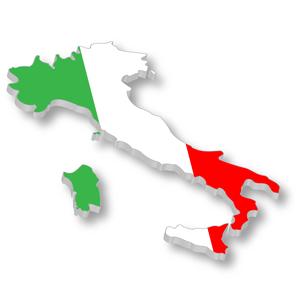 Yeah, this would be amazing.  Imagine dealing directly with a company like Bianchi, Colnago, Pinarello or another great Italian bicycle manufacturer knowing they are building a bike just for you.  Although this is possible, it might be more of an ultra-dream to get one of these guys to build a bike just for you…..not to mention ultra-expensive.
But there are a lot of Italian custom bicycle manufacturers available.  Companies such as Formigli, Tommasini and Divo are just a few options for building your ultimate custom bike.
Depending on which company you go with, the build options are done online or through correspondence with the factory….or both.  I recommend having as much direct contact as possible so that the process is smooth, and the results are exactly what you're looking for.
Price
So what makes buying a custom Italian bike more of a dream than reality?  Well, mostly the cost.  Just to get things started, you'll have to put down 50% of the final cost….and you're looking at total cost of at least $5,000.  To be honest, the price tag will likely be a whole lot more by the time you include all the dream aspects and features you want in your custom bike.
Payment
When you're dealing with big dollars like this, you'll want to make sure your payment is sent in the most secure and affordable means possible.  I would suggest using a money transfer service over sending a bank wire because they are reliable and a much cheaper option.  Your deposit can be done this way, and final payment can either be made the same way or in person once you arrive at the factory.
Travel
Of course you can always have your custom Italian bike sent directly to you, but we're talking the ultimate cycling dream here.
The Factory
Prior to ordering your bike, be sure to get in direct contact with the manufacturer.  Explain that you'll be traveling there to collect your bike, and that you'd like a tour of their facility.
This isn't something that comes standard with a custom bicycle order, but definitely can be arranged.
Yes, the ultimate cycling dream includes having your bike personally handed over to you by the guys who made it, and seeing the factory and processes used to create it.  Your cycling buddies will be drooling when you get back and show them the pictures.
Ride
The ultimate cycling dream would not be complete without a few rides along the incredible Italian landscape.
Each of our dreams are different, so you'll want to select some routes that match with what you're looking for.  The Italy Cycling Guide offers route suggestions broken down by location, type of ride, and more.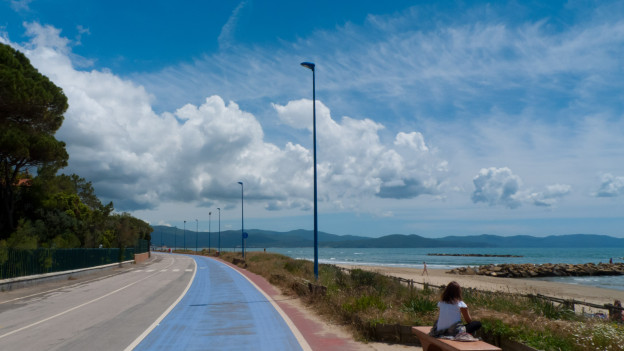 I personally would want to do some mountain riding on the inland roads near Toscana and Lazio, but being the ocean lover that I am means at least one coastal ride as well.  Yeah, my ultimate dream includes taking my custom bike for a ride along the Tuscan coast.  This area provides a nice mix of varied scenery and stretches of traffic-free cycle ways.
What are you going to do in order to make this your ultimate cycling reality?
Photo c/o Italy Cycling Guide