A Cyclist Crashes "The Running Event" Party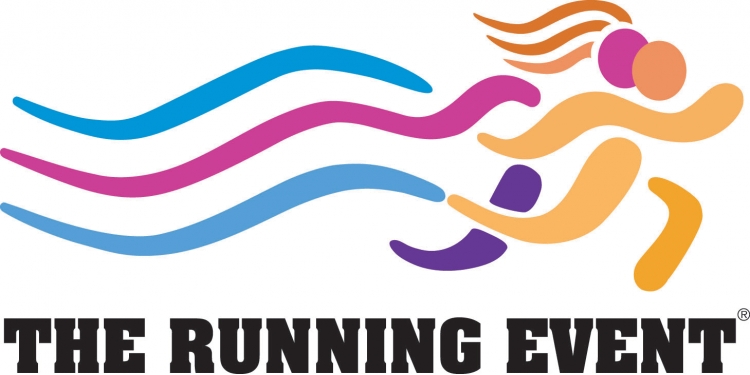 Austin has been invaded by thousands of #runnerds this week as the National Running Expo called "The Running Event" rolled into town.  I'm a cyclist, right? So what would I want with a running event?  Well, an expo of this magnitude brought with it a bunch of fantastic companies that cater to both the running and cycling markets….so I got myself a media pass and checked it out  crashed the party.
Holy cow….what an event. These running folks sure do know how to put on a great show.  For you running people out there, this was one giant candy store full of all the running goodness you can think of. But I walked in with my cycling swagger and searched out the companies that were able to offer up a whole lot of bikey goodness for me as well.
Aside from seeing all the coolest running shoes in the world, here are some of the other things I found cool:
Footbalance – Custom Insoles for my Cycling Shoes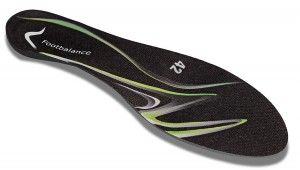 We all know the importance of having good insoles in your cycling shoes, right?  Well if you don't, be sure to come talk to me about it….a good base makes the rest of the body flow better, even in cycling.  Up until now, I've used Sole Insoles in my shoes and they've been working great.  But after seeing all the research and technology behind what Footbalance does to customize things to your foot….I was sold.
Footbalance is a personalized footbed, individually custom-molded on the basis of a foot analysis to ensure perfect arch support.  This is a Finnish company and those guys really know what they're doing over there.  First they got me up on one of their foot reading machines to find out how the weight is distributed on my feet, the type of flexion I have, and the way my achilles reacts.  From that they determined a lot of things about my feet, including the fact that I'm an overpronator and have a normal medial arch.  They they custom molded the footbed to my foot and sent me off with a smile.  I used these in my shoes yesterday for my ride, and I have to admit that I can definitely notice a difference in feel and comfort.
Medi Dyne – Torture Stick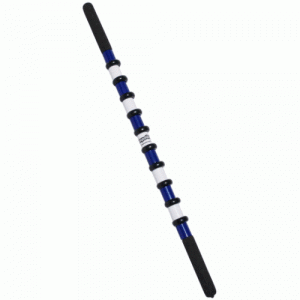 I already have a foam roller that I use to massage my legs and IT bands, but I've read a lot of great things about the stick type of rollers as well….better known ast Torture Sticks.  I happened to be walking by the Medi Dyne booth when a group of women kidnapped me and forced me to roll my legs with one of their torture sticks. Okay, maybe it didn't happen quite like that, but as I sit here writing it sure sounds like fun.  They told me all about the design of their RangeRoller and how it can be used to massage and give an effective deep tissue rub down of my body.  I'm not sure how important color is when it comes to torture sticks, but they wanted to make sure I went home with my ultimate color choice….and they'll even create custom colors for those who really have to have the right combination.
Ryders – My New Fav in Sunglasses
I've been impressed with Ryders Eyewear ever since they first sent me a pair of sunglasses to check out, but liked them

even more after having them as guest hosts on #bikeschool a few weeks ago.  After chilling out with their owner, Brent, and brand specialist, Joe, at Juan Pelota Cafe earlier this week….and then hanging out some more at the expo yesterday, I'm now a total fan of them and their company.
Quality and style are important to me when it comes to sunglasses, but personality and culture are equally important to me…for any company, and they are the real deal.  Ryders currently have an amazing line of sunglasses and from what they told me, things are only going to get better in the future.  These guys specialize in endurance sports and making sure that people look great and have the best quality and performance sunglasses on their face while doing them. Watch out Oakley, these guys are gunning for top spot.
Halo Headband – Keeping the Sweat Out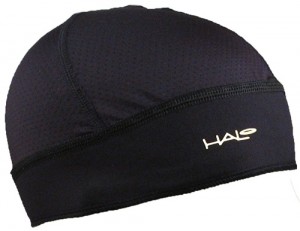 There are a couple issues that I often need to be solved while out riding, and I'm pretty sure the Halo Skull Cap that was given to me will solve them both.  Halo Headband makes headbands that are technically designed to keep that eye burning sweat and sunscreen out of your eyes when you're cycling or working out.  At the show they had a display model getting constantly dripped on by water, and the band totally kept the water from going past and into the eyes so I was intrigued.
Paul is one of the owners and he gave me a skull cap which I'm hoping will keep the sweat out in the summer and keep my ears warmer on those colder winter rides.  This baby should solve both issues and I'm excited to go try it out next week…actually, I'm hoping it's warm enough not to need it.  But when the next cold (or blazing hot) day comes, I'll be ready.
Other Notables – Gels, Bars, and Lube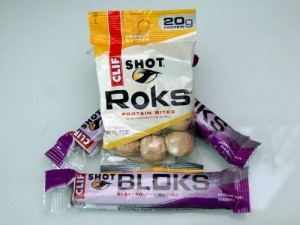 I just had to spend a little time at the ClifBar booth, not to mention drop their name a few times in this post. We're super stoked to have them as a Loving the Bike sponsor so whatever opportunity we have to give them a shout out or talk to them about what awesome new products they have coming out in the future, we take it. They have a bunch of new flavors coming out in their Shot Blok line and will continue putting out good tasting, nutritious product.  I had to question them on the taste of their margarita flavored Bloks, though.  I have to say, this is the only Clif product that I just don't really dig…and now I know why.  This Blok has a bunch of extra sodium in it to perform when athletes are in super hot conditions and in need of additional sodium. By ingesting more sodium, hydration with water is balanced and the dilution of blood sodium doesn't occur.
There was definitely no shortage of bar, gel, and hydration companies at The Running Event so no matter who your favorite is, you would have seen them there.
I also talked to the owners of Leg Lube.  I won't say too much about them now as our man, Stevie, has a review and giveaway coming up on this product very soon. Watch for it.  But I will say that these guys are out to rule the smooth leg world.
Thanks to The Running Event and all the nice runnerds who let me crash their party and make them talk cycling at least for a little while during the three-day expo.