A Kicker to Picnic Table
A few years ago, the Chicago Park District took otherwise wasted space under the expressway on Logan Boulevard and turned it into a skate park. Typically, space under the expressway is filled with broken bottles, garbage, and is pretty uninviting. I think this is an awesome way to utilize more than an acre of land in the middle of the city. In the warmer weather, it's filled with skateboarders and BMX bicyclists.
According to the park district website, the skate park features " a bowl corner with a spine, smaller quarters with hips, funbox with small flat and down rail, smaller spine and some hips. Around the outside of the park there are some flat rails, manny pad, and a kicker to picnic table."
Sooooo, I  really have no idea what that means. I do know that what these guys do on a BMX bike is pretty amazing to watch.
I better brush up on my BMX terms before I head over there again.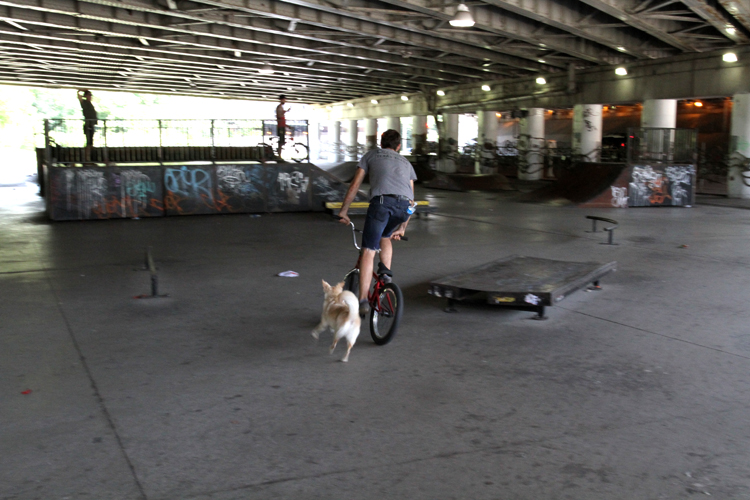 – Suzanne