Raise Money for your Cycling Event or Ride
Do you have a bicycle charity ride or group event coming up this Summer that you need to raise some funds for?  More and more cyclists are taking part in these great events, but with all these people asking real life and social media friends for donations……it's getting harder to get the funds.
Whenever I have done a charity ride, I've used some alternative methods to collect the cash as I seem to have issues asking someone directly for money.  So here are a few that I have used, along with a couple others that will help with you bike related fundraising:
Raffle Draw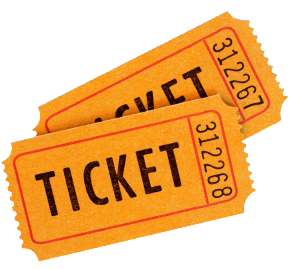 One of the easiest things to do is get some prizes and do a raffle draw.  Talk to anyone you know who has a business and would be willing to give you something that can be given away.  Use the big ticket items as the top prizes and group together some of the smaller ones into secondary prizes.  Make up some tickets and start selling.  This can be done on and offline.
Product Sales
This one takes a little more up front investment, but can definitely be a good way to generate some money.  It's also probably a better idea for group fundraising instead of just one person as you'll generally have to purchase a pretty big load of stuff in order to get a good price.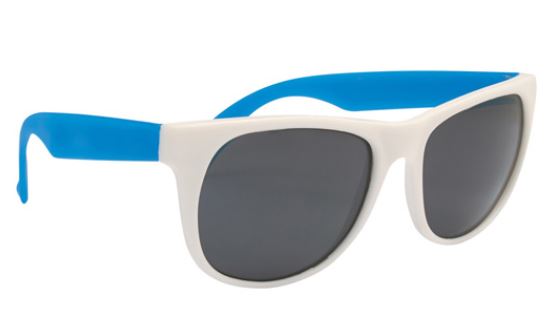 Buy some cool shades, t-shirts, or pick from thousands of other promotional items that you can customize.  Then just sell them at a nice mark up and everyone wins.  You get your funding and everyone else gets something in return.
Party
Everyone loves a good party, right?  Well, if you are a good event planner and like hosting people….this is a great option to raise money.  Socialize, have fun, and generate the funds.
Pedal-a-Thon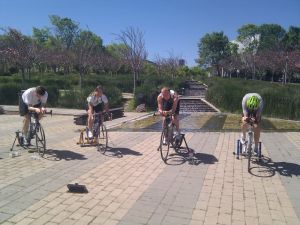 Okay, so this one is going to require some energy.  You love being on your bike, right?  Why not grab a trainer and set it up in a high traffic area.  Put up a few signs explaining what you're doing, and get someone to sit at a table to collect donations.  Then jump on the bike and pedal your ass off.
Yeah, you can get people to donate money based on how long you stay on it for….or they can just give you money for being crazy enough to do something like this.
It's a great way to grab attention and raise funds.  It's also probably the best way to get money from someone other than friends and family.
Okay, so get out there and start fundraising for that incredible organization that you'll be cycling for this Summer.