Breaking the World Record for Testicular Cancer Awareness
BTB Sunglasses and the Testicular Cancer Society are out to break a world record in an effort to spread awareness about testicular cancer.  The goal is to donate 8290 sports balls (the number of men diagnosed with testicular cancer every year) within 24 hours.  Doing so will break the world record for this sort of thing…and will definitely get the word out there about this cause.
"After we've collected all of the balls, the Testicular Cancer Society will be donating them to the Marine's Toys for Tots.  This goes with the BTB Foundation's mission to help fight against childhood obesity." – BTB Sunglasses
The event will be held December 9-10th, and up until that date every sale made on the BTB Sunglasses' website will support a donation of 2 balls to breaking the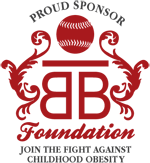 record.
We featured BTB in the past in our cycling sunglasses giveaway and review and wanted to help spread the word on this worthy event they are taking part in.  You might also know about a famous pro cyclist who came back to win 7 TdF victories after battling testicular cancer.
For a very cool info-graphic on testicular cancer, check out http://www.btbsunglasses.com/category-s/108.htm.
For more information on the BTB Foundation, please visit: http://www.btbsunglasses.com/btb-foundation-s/21.htm.