Brooklyn Cruiser: A True Connection is Made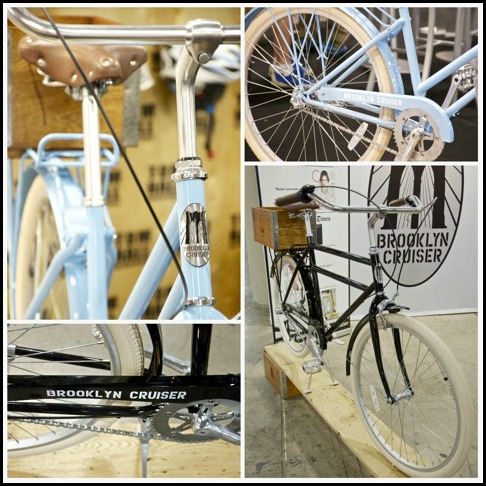 Style, comfort, design, and quality are all important aspects of a bicycle….but for me there is one more element that goes into making the ideal brand.  Getting to know the people behind the company and finding out more about their passion, beliefs, and personality is something we don't get a chance to do with most companies, but it sure is awesome when it happens.
Before moving on with the praises I'm about to give out for Brooklyn Cruiser, I wanted to mention that I'm currently working on an advertising deal with them.  Whenever I promote one of our sponsors or advertisers I feel that people might think I'm only doing it because they have paid me to say things about them.  Well if you know me, that is definitely never the case.  But just to be sure, I wanted to post this article on Brooklyn Cruiser prior to any deals going through so that I can ensure that it's totally coming from the heart.
Buying a bike is so much different than most consumer purchases.  It is not just another thing…it becomes a part of us, and is something we most likely become very connected with once we bring it home and ride him/her.  Most of the time our connection comes with the bike shop in which we make the purchase, and our feelings are based on the marketing done by the bicycle company.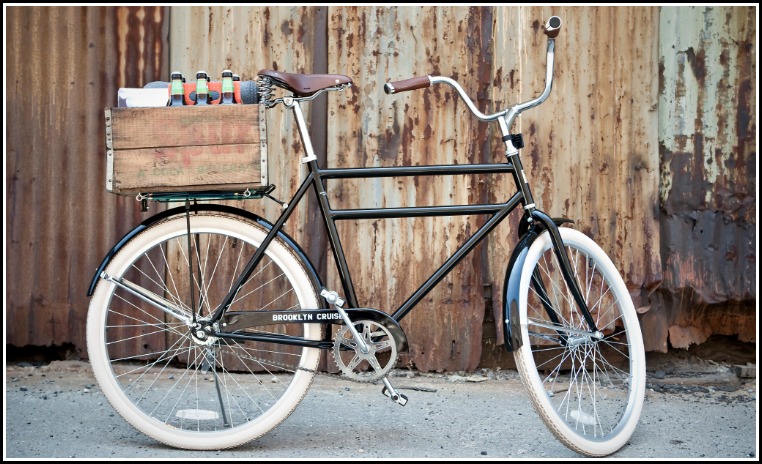 I feel that I'm quite connected with my bikes, but until now I've never been able to dive in and really get to know what lies behind the two wheels on a frame.  One of the best things that came out of Interbike for me this year was the opportunity to meet and get to know, Ryan Zagata who is the President and main man behind Brooklyn Cruiser.  These beautiful vintage inspired bikes caught my eye when their pre-Interbike e-mail came through, and then appealed to me even more once my Family and I had spent some time with Ryan.
Brooklyn Cruiser currently has a 3 speed model available in men's and women's versions, and in March they'll be coming out with a 7 speed of both as well.  It's a sweet looking bike and I love the wooden box on the back rack.  There is just something about this bike that speaks loudly to me, and in the short amount of time I have known Ryan I can tell that a lot of good stuff goes into creating them.
Is it the best bike ever made?  Probably not.  Does it have top of the line components and frame?  Nope.  But it is quality made and will keep you from making regular visits to the repair shop.  Like I said before, the good vibes, honesty, and great personality that is found in the company's owner more than makes up for anything it may be lacking in these areas.
Expensive bikes with the latest components are great, but I feel that a true connection with a bike is what's most important to us cyclists.  I'm going to have one of these beauties of my own very soon, and our connection is about to get even deeper.