Chris Cono Dies in Crit: Memorial Fund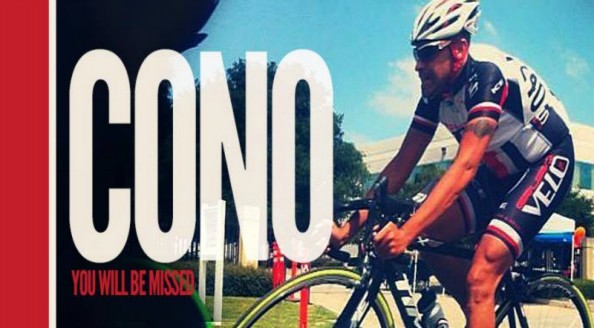 It's difficult to promote and support every cycling related campaign out there, but every so often we just have to single a few out.  This time around it's to bring awareness to the Chris Cono fund.
Back in May, Christopher Cono died during a crit race.  He was one incredibly passionate cyclist who along with racing also organized the Fortune 700 race series, and worked for Velo Pasadena.
His friends and family set up a memorial fund through Go Fund Me, and they are only $500 from achieving their goal.  Word has it that even Lance Armstrong was touched so much by this story that he contributed to the fund.
Chris leaves behind a wife, Akiyo, and two sons.  All proceeds will go directly to Chris' family.
The financial goal is just a starting point to cover immediate expenses however the long-term goal is much greater.  Anything you can do is immensely appreciated.
For more information, please visit: