Cycling: Lose Yourself. Find Yourself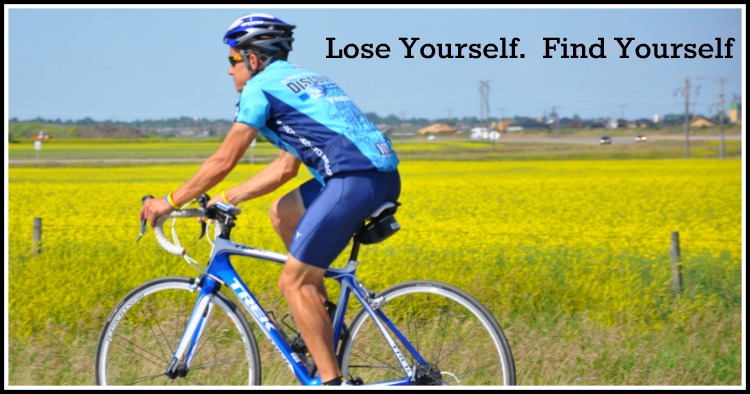 There's no denying that surfing is an incredible zen-like sport where people can jump right into nature, become one with the environment, and kiss God all at once.  But I'd like to add cycling to the small list of activities that help you lose yourself and find yourself all at the same time.
The bike has been my saviour more than a time or two and I can't think of even one ride that I didn't fall into that meditative zen state for at least a little part of the ride.  The bike has often allowed me to get away from "reality" and lose myself and empty my mind for a little part of the day.  But it's also been the place where I've learned about who I am, what I believe in, and just how far I can push myself.
When you're on the road, you are on mother nature's schedule and your "real world" tasks and timelines just sort of slip off your back as you're riding away.  You become a kid again.  You gain a sense of pride in knowing that you're cruising along with your own self-induced power.  You are in tune with nature….and are much more connected with your inner spirit.  All these things and more are what put you in that magical zen state…..allowing you to lose yourself and find yourself at the same time.
Now I know y'all have got some great on-the-bike zen stories for us.  Let's hear all about them.