Daddy Needs Another Pair of Shoes
I just recently got a new pair of Pearl Izumi cycling shoes, but after reading this press release I know I am going to be needing a pair of these when they come out in January.  Who's with me?
Pearl Izumi Launches Minimalist Cycling Movement 
New Octane SL III shoe sets high standards for new category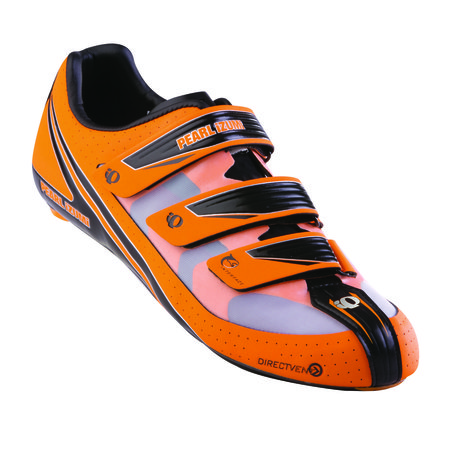 Louisville, Colorado – Oct 3, 2011
  — Pearl Izumi, a worldwide leading creator of run and bike apparel and shoes, has recently unveiled the new Octane SL III, an ethereally light advancement in footwear that brings running shoe minimalism to cyclists.
Using their unique position in both the running and cycling categories, Pearl Izumi has transferred their minimalist running shoe expertise to the cycling and triathlon world, introducing the first lightweight, minimalist cycling shoe.
Pearl Izumi's position as a leading running and cycling shoe maker made the cross-platform connection possible.  Said Cycling Footwear Product line Manager Tony Torrance, "The running world has really led the way in slashing weight in performance shoes, and frankly, the cycling world has been lagging.  There are significant technological challenges that we had to meet, but our pro testers like Tim DeBoom have really played an important role in getting this shoe right."
The Octane SL III is a new member of Pearl Izumi's P.R.O. line, a category of apparel, shoes and accessories that are made with the most technologically advanced materials and tested specifically for the professional level athletes that wear the brand.
Weighing in at 195 grams (6.8 ounces), the Octane SL III has a seamless upper comprised of monomesh filament that provides superior lightweight breathability.  It also features the all new Octane 1:1 Power Plate, a full-carbon, form-fitting and feather-light footbed that provides maximum anatomic support and unwavering stiffness.  The power plate is also designed to provide thorough venting for cooling and drainage.
As support and comfort are equally important, the Octane SL III is equipped with an ultra low 6.5 mm stack height aimed to support the foot and provide added rigidity.  The anatomic closures follow the natural shape of the foot to eliminate hot spots and dodge pressure points while the insole provides light weight support and a buttery fit.
The Octane SL III retails for $350 and will be available in January of 2012.
###
About Pearl Izumi
Pearl Izumi (
www.pearlizumi.com
) is a world leader in the manufacture of high-performance, high-tech sports apparel and footwear for avid cycling, tri, and running enthusiasts.  Based in Louisville, Colo., a suburb of Boulder, Pearl Izumi is a wholly owned subsidiary of Shimano American Corporation, located in Irvine, CA.