Health and Safety Tips for First Time Mountain Biking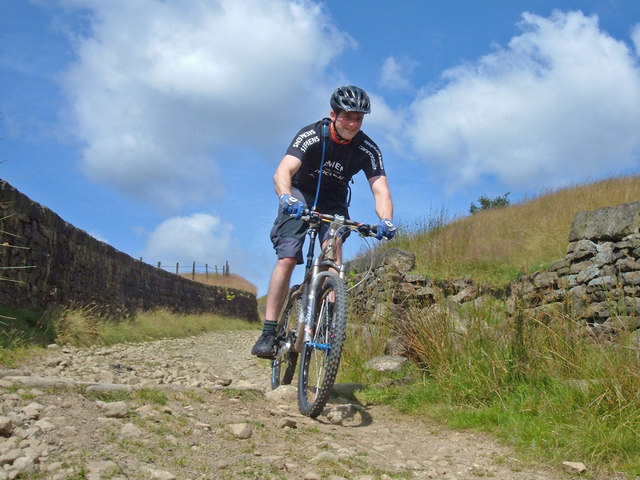 The fundamental thing about mountain biking safety is that there has to be an acceptable level of risk. Despite all the precautions and warning, the inherent nature of riding a bike through rugged terrain means bumps, bruises, or even broken bones are fair game. If your objective is to eliminate these from your mountain biking experience, it's probably best to stick to smoother trails.
With that said, smart safety preparation is essential. Recklessly riding your bike over rough terrain without taking your health and safety into account will expedite the inevitability of injury and maximize the extent to which these bad falls cause damage to your body. Therefore, it's essential for mountain biking enthusiasts – particularly those starting out – to follow the fundamentals of safe mountain biking:
Emergency
Bringing a basic first aid kit is number one on the list of priorities for preventing emergency situations from getting out of hand. However, preparing for the possibility of treating an emergency injury while mountain biking requires contingencies for wounds beyond the realm of a first aid kit. Find a service in your area like the PlushCare San Diego app for urgent care. Such a service allows injured people in remote locations to "see" a doctor through their phone. This enables mountain biking enthusiasts to assess the seriousness of an injury and to determine whether it warrants further medical attention.
Location
In the event an emergency while mountain biking is so severe the cyclist is unable to keep going or even walk, an evacuation with the assistance of first responders may be needed. If this is the case then the location of the injured person is critical. Hence, it's imperative for mountain biking enthusiasts to always have a sense of their location relative to the entry/exit point. For cyclists familiar with more developed surroundings, this is an easy thing to forget before setting out on a first-time mountain biking experience. Virtually every trail has a map, and all have markers, so use them to stay aware of your surroundings.
Difficulty
Not every mountain biking trail is rated the same in terms of difficulty. Simply put, beginners are probably smart to start off riding trails with a low range of elevation shift. The difficulty and dangers of downhill mountain biking are especially easy to underestimate at the start, so do your research to ensure there aren't any surprise drops along the way. With that said, make sure to push yourself progressively in order to better master the more difficult trails – the key is to go about it slow and steady.
Weather
Few things are worse than being in the middle of a mountain biking excursion when excessive rain bogs things down. The bikes are pretty much inoperable. Meanwhile, seemingly solid trails can quickly give way to temporarily raging torrents. Add in the threats posed by lighting, and it's easy to see why checking the weather forecast is critical for a safe mountain biking experience.
Gear and Adjustment
At last we arrive at what is perhaps the most apparent part of mountain biking safety, the equipment itself. As important as it is to buy a dependable helmet and equally well-made bike to ensure safety, this safety is at risk without proper bike adjustment. By making sure your seat is at the right height, helmet is secured the right way, and tires properly inflated, you make it a lot harder for injuries to get the best of you on the trail.
Mountain biking is inherently a little dangerous. However, that doesn't mean beginners get to look the other way when it comes to the tenets of safe mountain biking. A handful of relatively simple steps can ensure the experience is less likely to lead to serious injuries as well as help properly address injuries if they occur. This enables mountain biking to be both exciting and safe – as safe as it can be anyway.