I Still Do, #Livestrong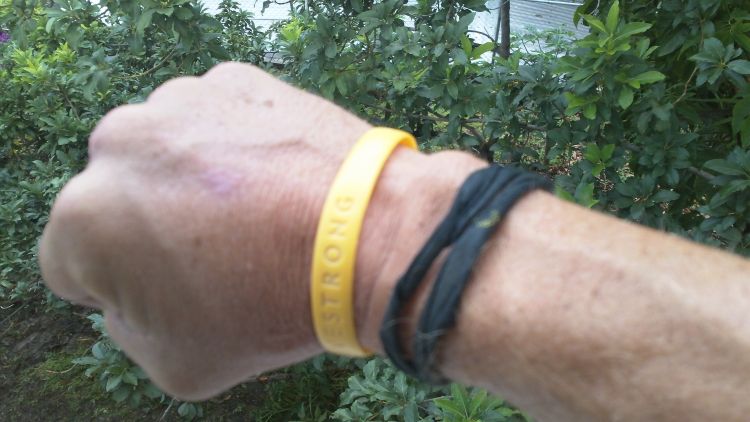 If all you're concerned about is Lance Armstrong being a doping, lying, cheating cyclist…then you're focused on the wrong story.
It's not your fault, really.  Our entire society revolves around the wrong story most of the time.
Think about it for a second.  War and violence will always get 1000% more exposure than stories about peace.  Those celebrities who do something good are over-shadowed by rumors and gossip of the celebrity scandals.  Even in our own small circles, we tend to talk about what's wrong instead of what's right.
I watched The Armstrong Lie documentary today and wish I could have written this post immediately following.  I was fired up, emotional, and ready to put the world in its place.  It's been a few hours, but my outrage and head shaking continues.
Put everything else aside for a second, and think about all the inspiration and motivation Lance and the Livestrong organization have fueled the world with.  There is absolutely no denying this.  Because of Lance Armstrong, there are millions of people who have developed a kick ass attitude towards cancer, and battled their way out of the impossible.
Have you seen the videos and the images?  Of cancer patients and survivors bleeding emotion from every pore of their bodies?

However, the stories are focused on the big bad Lance Armstrong who lied, deceived, and cheated.  In the whole scheme of the world, how the fuck does that really affect things?  He faked his way to celebrity, money, and power.  The world goes on.
As expected, the comments have started coming in about how this story is about lying, deceiving, and power.  Exactly.  This sort of story also happens every single day in business and politics.  Somehow these seem to remain hidden from the public.  Interesting, huh?
This story creates negative emotions.  It gets some people thinking about how they can cheat their way to success.  Oh, and it definitely doesn't stop this sort of thing from ever happening again.
If the real story were on all the good created, the world would then be affected in a positive way.  The power Lance helped create with Livestrong inspired lives, motivated people, and changed the world.  All that other crap really only has to do with a bicycle race.
So "The lying cyclist who doped his way to winning a bicycle race" wins out over "Armstrong inspires people to kick cancer's ass".
I Love Cycling, but come on….it's just an effing bicycle race.
It's time we all fight against the brain-washing media, and decide for ourselves what is good and right in the world.
I Still Do, Livestrong.  How about you?