It's a Family Affair for this Cycling Family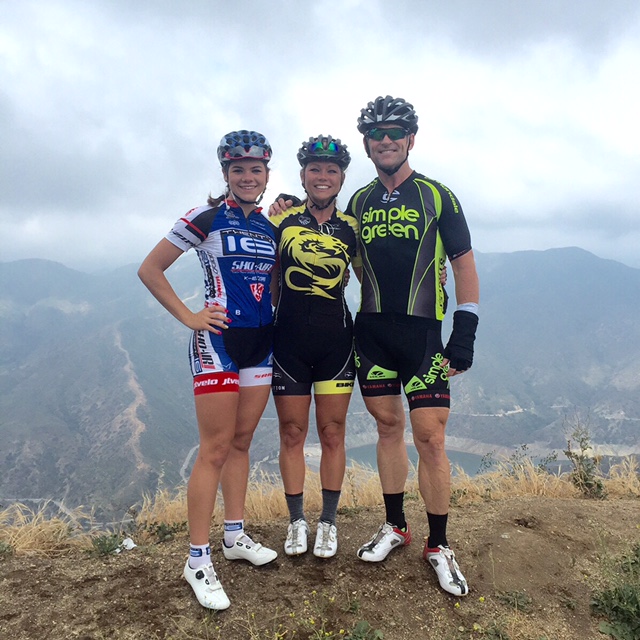 Most families eat dinner together, maybe watch a little TV, go see a movie……..we ride our bikes. It's what we've done for the past 5 years and I can't imagine it any other way.
It wasn't always like this though…..Before we started cycling, my dad was VERY overweight and never wanted to do anything – well, besides eat. My mom was always meeting up with her running group. And I was trying to find my way in different sports. Basically, we were all going in different directions and there wasn't one activity that we all enjoyed doing together.
In 2011, that changed – all because of a bicycle. It started when my mom began begging us to go on a just a "10 minute ride" after dinner. Next thing you know, it was a 30 minute ride, then an hour. My dad started dropping weight like crazy which motivated him to ride more. He set a goal that if he lost 50 lbs. he would buy a new bike. It only took a few months and my mom and dad both had new carbon bikes, and I got my mom's old bike. Instead of sitting around wondering what we were going to do on the weekends, we were planning our next adventure on our bikes. We got involved in the local track scene and joined a cycling club.
It was history from then on and we've spent (almost) everyday on our bikes. We travel together, train together, race together, we even climb mountains together – some slower than others. People think it's crazy how much our lives revolve around cycling, but I'm so thankful for this crazy life and can't imagine it being any other way!!!