Loving the Bike Jersey and Kits: Round Two
We're doing one more round of orders for the 2012 Loving the Bike Jersey and Kit.  Our first round went so well that we're offering up a second round of orders to anyone who missed out.  After posting some pictures of these hot, hot, hot kits designed by our very own Stevie Dexter there was a few comments from people wanting to get one for themselves.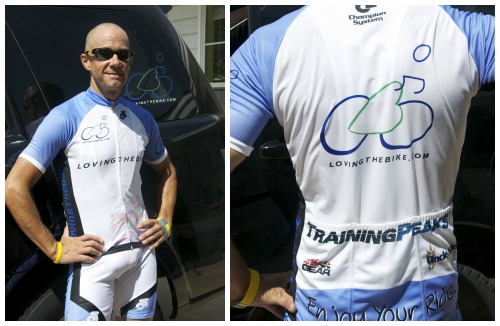 If we can generate enough additional orders to meet the minimum requirement by Champion System then we'll be able to set any of you up who would like one of our jerseys or kits.
To order, head over to our jersey/kit information page.  Should we not meet the minimum for some reason, a full refund will be sent back to you.
We'll keep round two of orders open until next Wednesday, August 22.