My Bike Related Picks for bing.com
I might feel just a little bit un-worthy of being labeled the "Riding Expert" for bing.com this week, but I am also so incredibly honored and excited to be helping them get more people on bikes.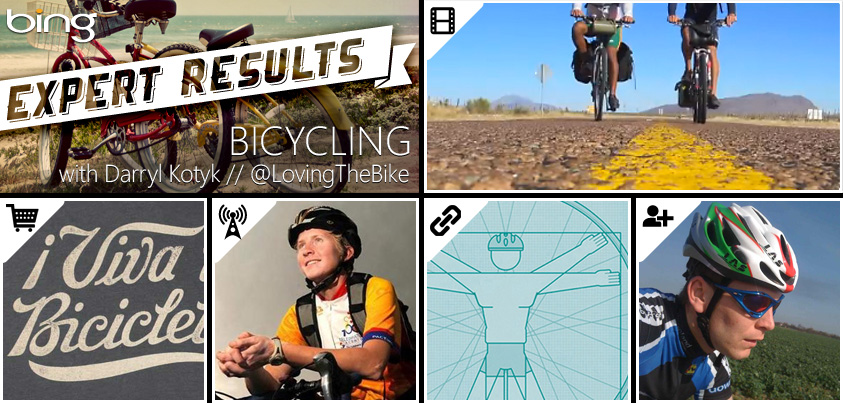 As part of my duties this week, I've provided them with some of my favorite websites for various bike related information.  They have the whole story posted on their website, and I invite you to head over there to see what I had to recommend.
Check out my bike related recommendations on bing.  Be sure to also check out bing's Summer of Doing promotion as well.