Reveal the Path: A Life-Changing Film, Not Just For Cyclists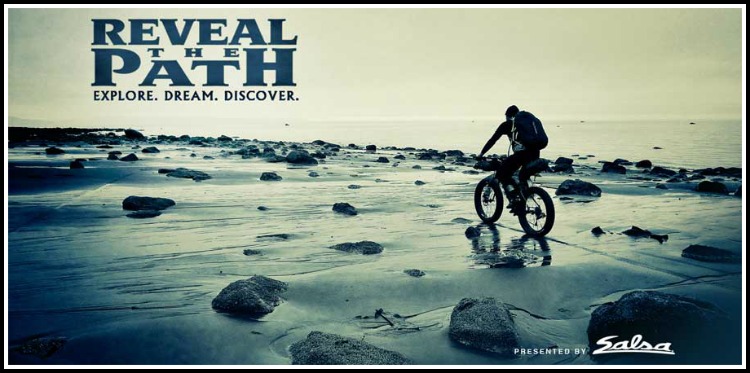 Reveal the Path may be a film described as a "visually stunning adventure by bike", but even more so it's what I would call an "auditory spectacle of incredible life wisdom".
Last night I joined the sold out crowd at the Alamo Drafthouse here in Austin to experience the Texas premier of this amazing film from the creators of "Ride the Divide", Mike Dion (Director) and Hunter Weeks (Producer).  Ever since Mike first contacted me and asked to help spread the word, I've been majorly stoked for the screening….seeing as it would be the first bike film that I've seen in a theatre.  Seeing those bikes and cyclists as larger than life figures on the big screen was enough to draw me in, but adding to it the incredible scenery from the worldly locations in which the film was shot totally blew me away.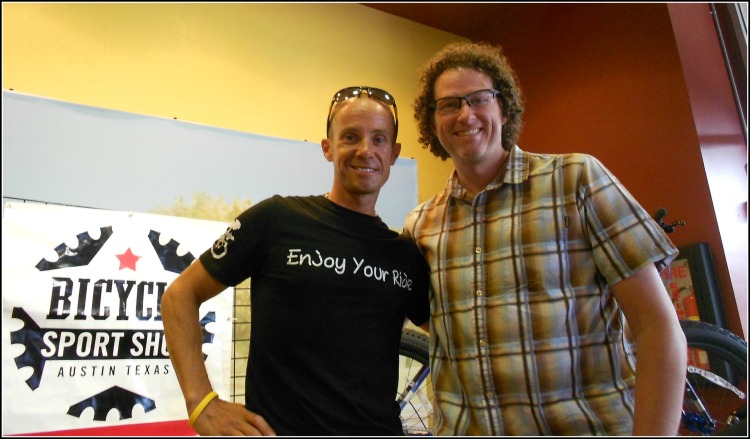 Mike Dion – Director of Reveal the Path
But like I said, the visual aspects of Reveal the Path are breathless in and of themselves…especially if you're a bike nut like me, but it was the words spoken from the films characters which filled me with inspiration and brought out my emotions.  It is that part of the film that truly provides its brilliance in my opinion, and it is for that fact that I say this is a must see, even if you're not all that into cycling.  Oh, and it's also very Family friendly.  I took my 6-year-old Son with me and he thought it was great….he also thought his huge bowl of Alamo popcorn was amazing and chugged back the whole thing.
Mike and Hunter are the creators of this film, but also ride in it as well.  They are joined by Matthew Lee (endurance cyclist and multi-time Tour Divide champion) and Kurt Refsnider (adventure cyclist and 2011 Tour Divide champ), and set off on an adventure which includes riding through Scotland, France, Switzerland, Morocco, Nepal, and Alaska.
Each of these locations was filled with beautiful scenery, wicked riding, and some of the coolest people this planet has to offer.  My favorite "supporting character" was a guy named Jez who led the crew through Scotland.  Following the movie, Mike explained that he came across Jez through Twitter of all places and he turned out to be a major part of this film.  Anyway, Jez's view on life is nothing short of perfection and more than once he spit out some words that spoke directly to my soul.  My favorite line from him (as paraphrased by me) was that "time is used to measure the passing of life…but when you are really living, time is not a factor any more".  He said it much better than I can remember, but he was saying this as an explanation to why time passes so quickly while out riding.
But the four main crew/characters themselves were full of inspirational comments and moments themselves.  Each of these guys were highlighted and shared thoughts on life that will stay with me forever.  Dang man, that Matthew Lee should be a freaking movie star or something….he looks right at home up on the movie screen and his response and actions to what goes on around him is oh so totally cool.
This film is funny, emotional, deep, and full of bikey goodness and by the time it's over it'll have you contemplating life and which path you should take next.  Because that's really all life is….that's all riding a bike is.  It's a bunch of paths, and they are all yours for the taking.
"If we open ourselves to the path, we can experience so many more things"
Have a look at the list of screenings for Reveal the Path as it makes its way around North America, and if it's coming to a city near you be sure to jump at the opportunity to see this one on the big screen.  Also be sure to pick up a DVD copy as well, because it's a film you're going to want to watch over and over.  Trust me….it's a life changer.
Upcoming Screenings: http://revealthepath.com/screenings/
Order the DVD: http://revealthepath.com/store/