Team LovingtheBike: National Bike Challenge Update
Team Loving the Bike: National Bike Challenge Update – July
by Julie Starling
July was a busy month for members of Team Loving the Bike in the National Bike Challenge.  But between summer storms with massive power outages, vacationing, kayaking, swimming, camping, and other hot-weather fun, we've still managed to get our biking in, even in the record heat.  Whether it be bike commuting or rec rides or spreading the biking bug with friends and family, we are in this for the long haul.
Team Loving the Bike currently ranks 72 out of 2636 teams nationwide.  We have ridden over 8,300 miles since the beginning of May.  Susan Swope is the first to achieve Diamond Level (3000 points).  Julie Starling, Stephen Starling, Laura Losey Faulkner, Dave Braun, Glenn Crosse, Krissy Nelson, and Joel Phillips are at Platinum Level (1500+ points).  Yvonne Warren is now at Titanium Level (1000+ points), and Susan Garfield has achieved Gold Level (500+ points).
Krissy Nelson and her family formed Team Uffda (#NorwayOrNoWay) for RAGRAI XL, the Register's Annual Great Bike Ride Across Iowa, which is a 7 day annual ride across Iowa of about 470 miles.  Team Uffda rode in memory of Krissy's Grandfather Nelson, who passed away recently.  He had been a big biking aficionado, so the family took turns riding his bike one last time across the route in his honor.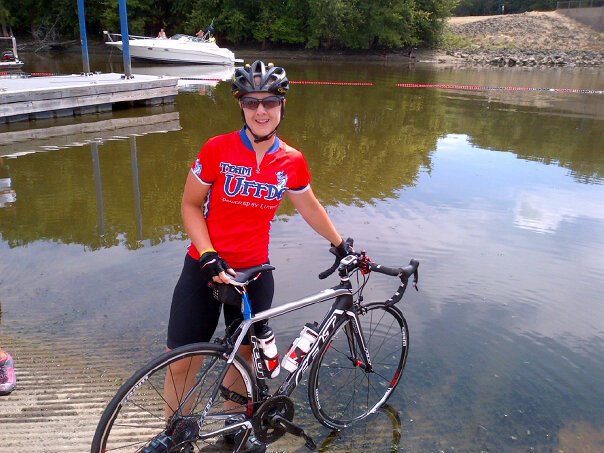 Dave Braun rode 36 miles in The Purple Ride for pancreatic cancer research and awareness in Spokane, Washington to Couer d' Alene, Idaho.  The next day he rode 35 of the 50 Miles at the Pass mountain biking event in Couer d' Alene, which included 4000 feet of climbing in the heat.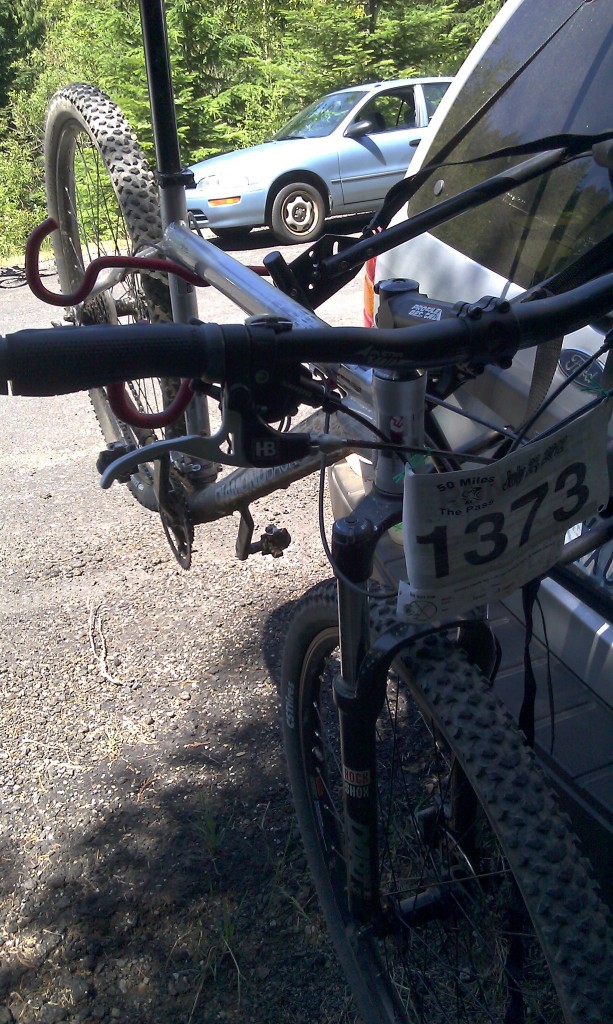 After months of training, Glenn Crosse and family rode on Team Pickles in the Tour de Cure for Diabetes in Oregon.  The team is named after the newest addition to the family, their Schipperke Pickles.  Each member of the team had a nickname on the back of their shirt including :  Little Dill, Big Dill, Not So Big Dill, Sweet, Spicy, Zesty with a Kick, and Yerkin Gherkin.  Glenn successfully completed 45 miles with an injury, while other members of the team finished 65 to 100 miles.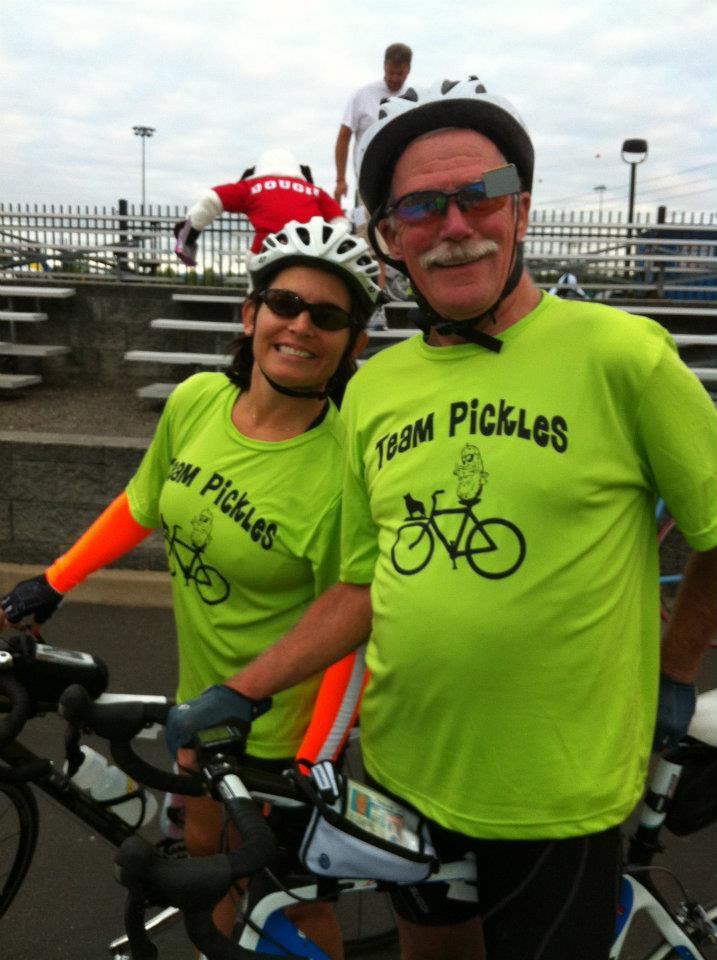 In the early part of July, Laura Losey Faulkner and her husband George biked around Calgary and the Canadian Rockies and also rode with cowboys and college students.  Back in Ohio now, Laura's Bike School continues to enrolls new padawan cyclists interested in achieving Jedi Bike Master.  This month her niece Katie, daughter of Laura's sister Mary, and grandson Aidan joined in the school outings to work on their mileage, almost 30 mile trips.  Last Sunday Laura led three of her teen students through the Sweet Corn Challenge on the 25 mile route.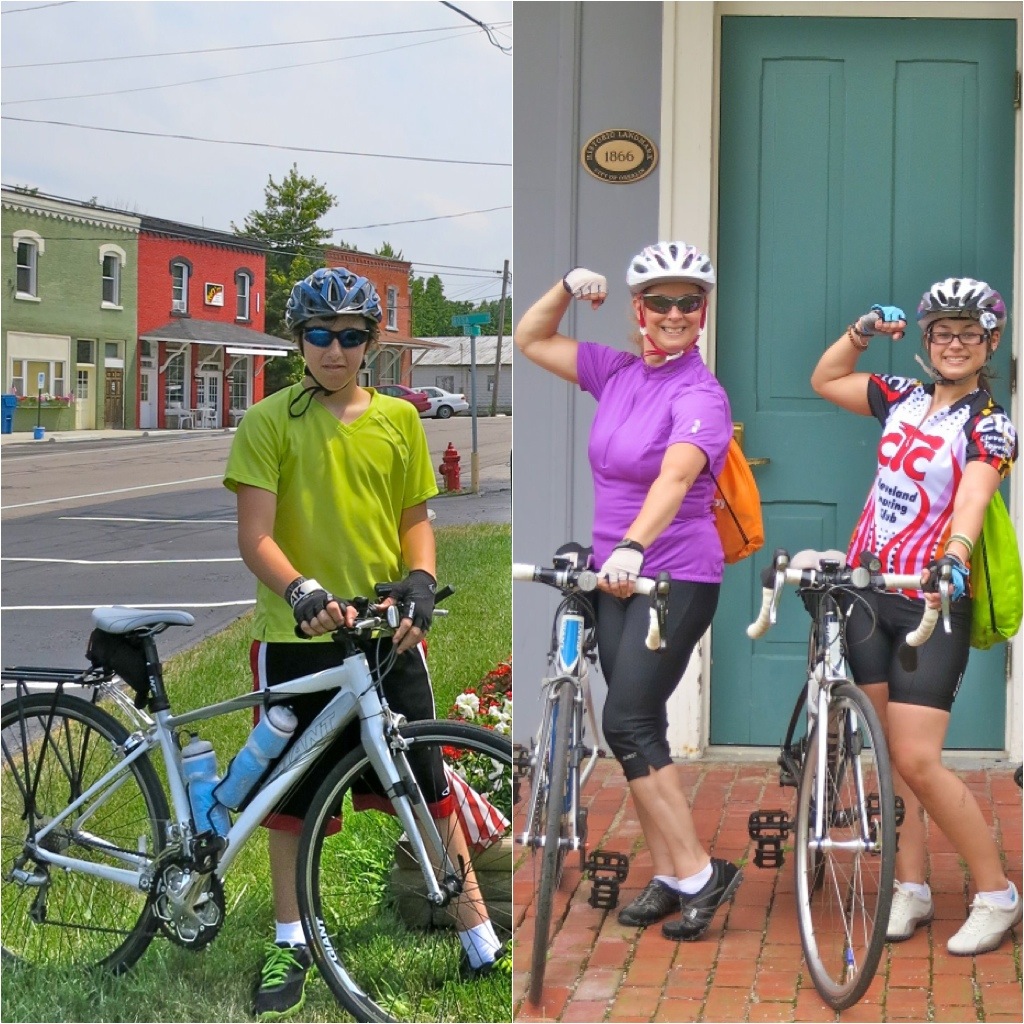 Susan Swope and her husband Kerry started off July by initiating their grandson Cameron into his first long bike ride — a whopping 33.5 miles.  Since then rides have continued and Cameron has even gotten Susan to try her hand at single track.  Susan also continues to bike commute to her office on a regular basis.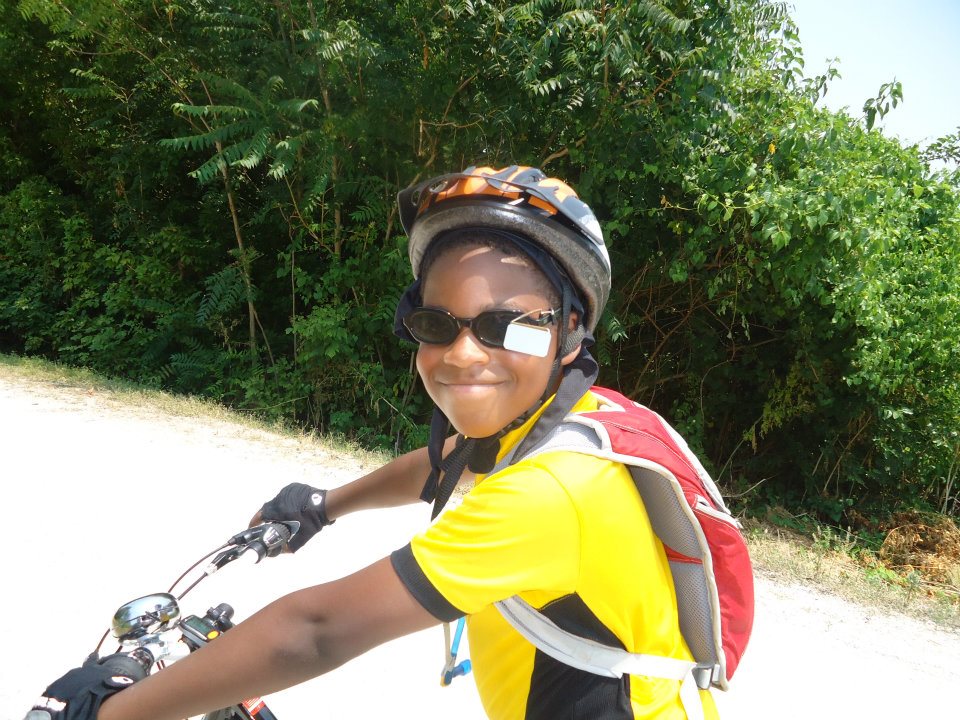 Joel Phillips not only rides a daily commute to the fitness center where he works, but also enjoys mountain biking and towing his dog Charlie in his Chariot trailer to the local dog park.  Joel says he has a PhD in Unconventional Thought from the University of Mars, so check out his blog on www.Reasons2Ride.org.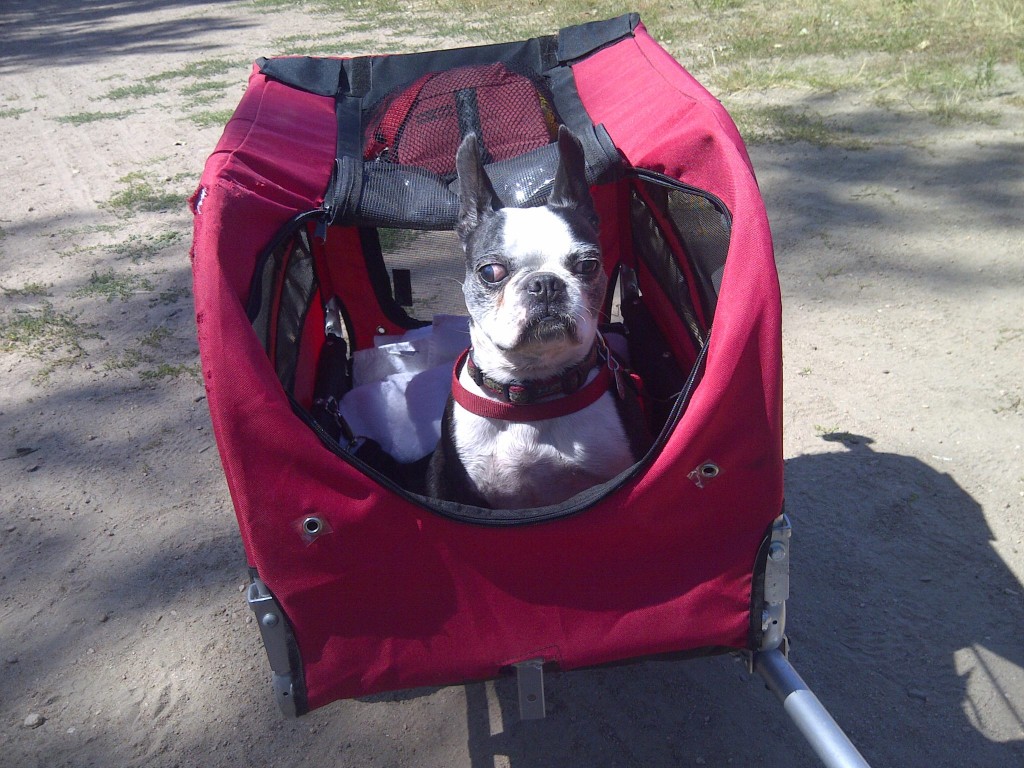 Stephen Starling enjoys his bike commute to Glenmont metro in Maryland even more as he has discovered a lovely route through two bike trails, a park, and a quiet neighborhood.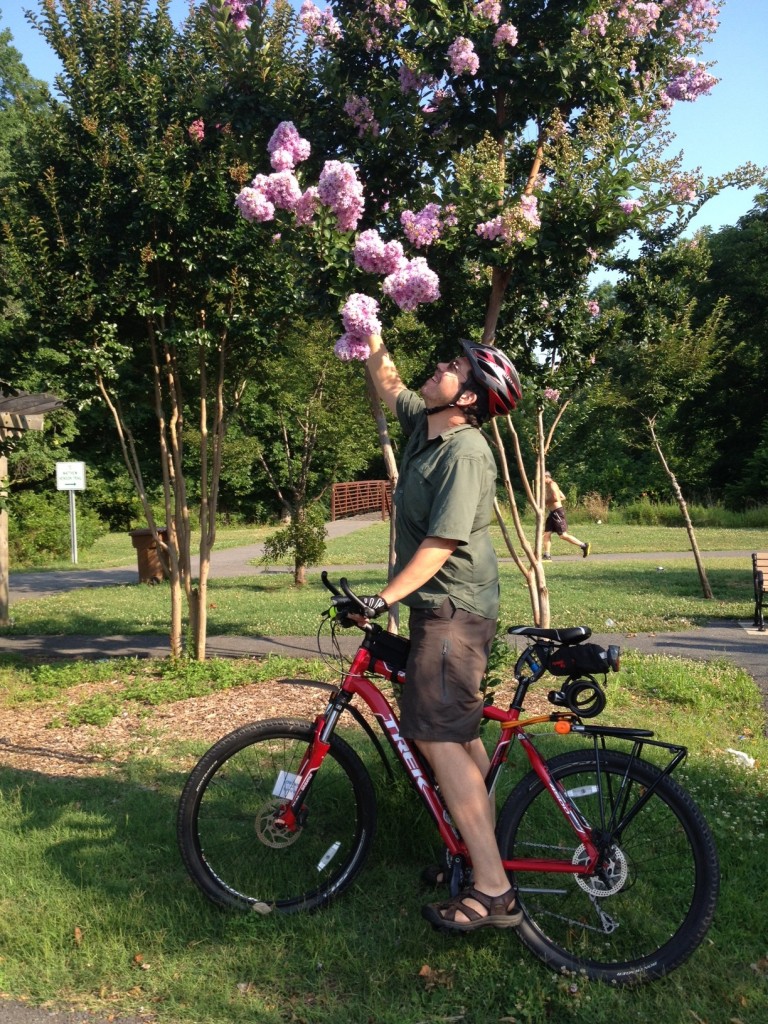 In addition to often tagging along with her husband Steve on his commute, Team captain Julie Starling also bikes to visit friends. Julie finally got the chance to ride with her friends Durond Brown and family through Winding Creek Park on the 31st.  The kids have all gotten new bikes and are enjoying biking more and more.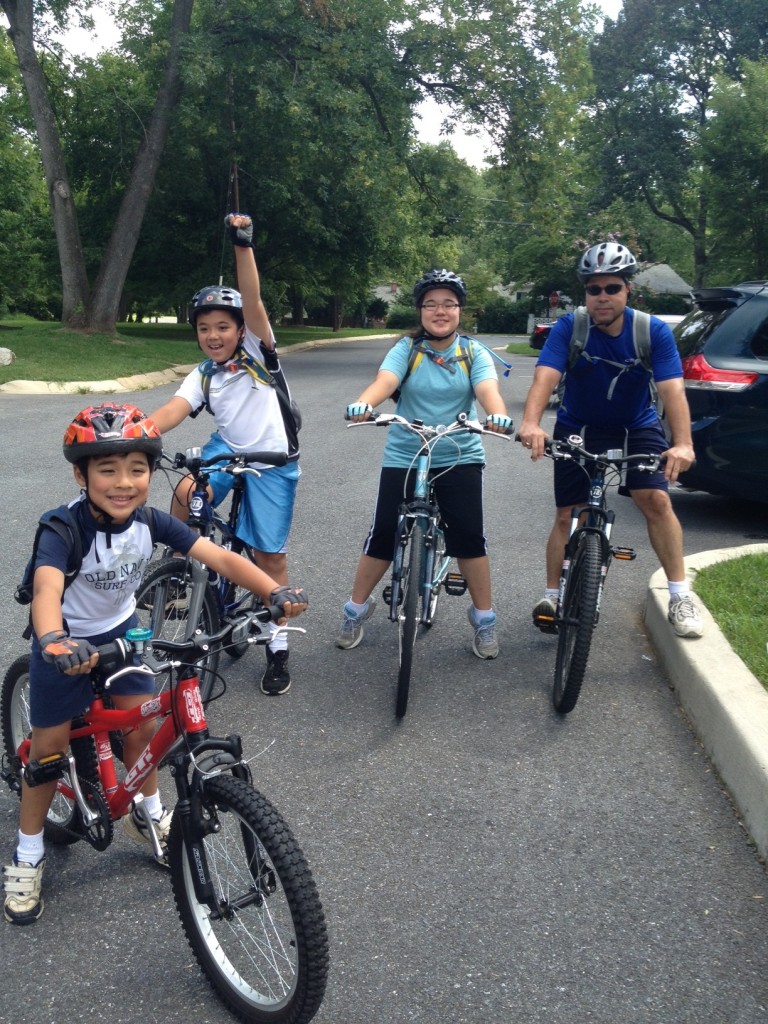 Susan Garfield and Yvonne Warren biked together at the Greenway and Scenic Byway at Minehaha Falls in Minnesota.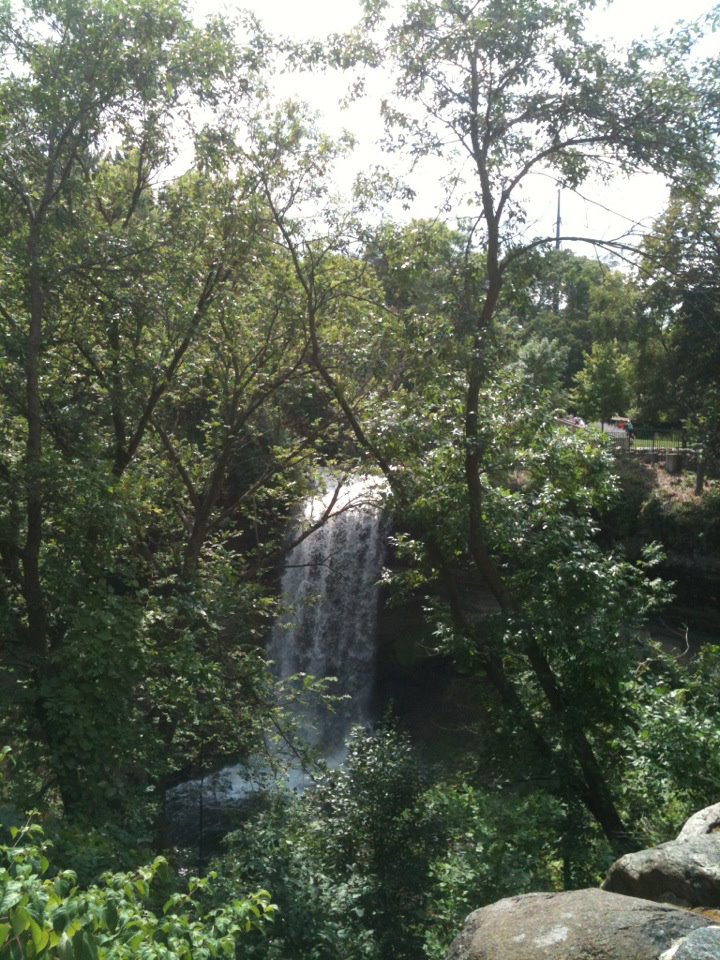 Yvonne's granddaughter Jedeyah not only took up kayaking with Yvonne this summer but has been biking with Yvonne to the lake and back.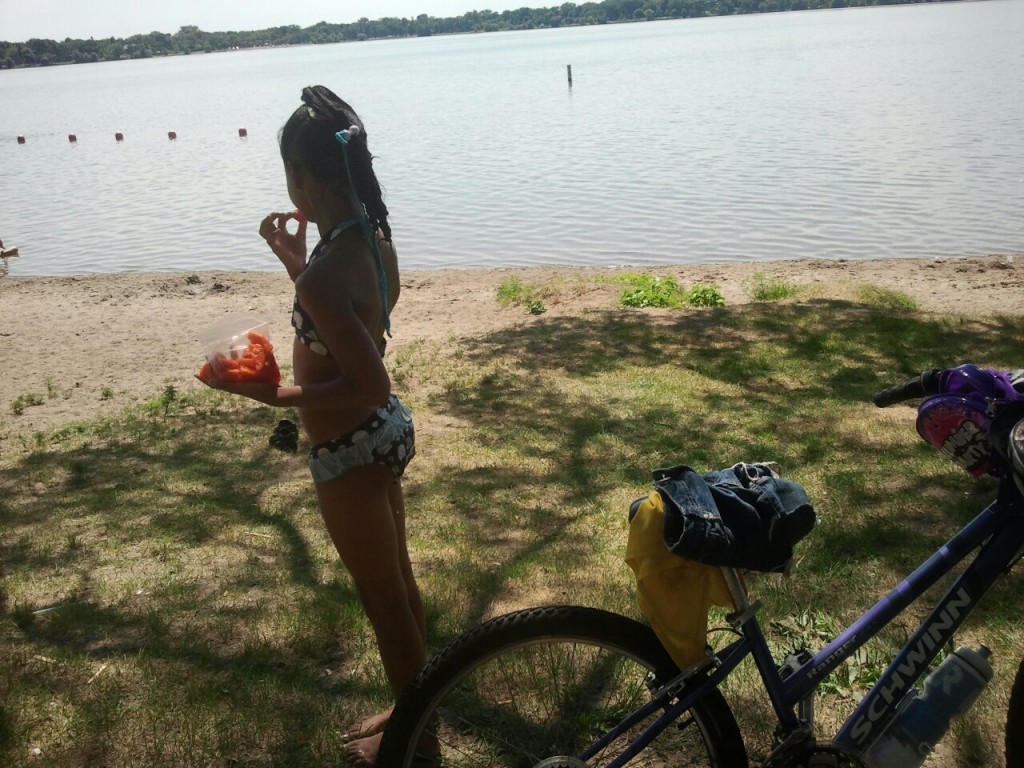 Team Loving the Bike:  July Winner 
Thanks to the good folks at Road ID we'll be awarding a gift card to one team member in May, June, and July.  Then at the end of August we'll be giving away aPearl Izumi Select LTD Jersey.
Congratulations to Krissy Nelson who is the Team Loving the Bike winner for July.  Keep up the great riding…..and congratulations to everyone taking part in the National Bike Challenge.