Make it Happen Monday: Live.Love.Bike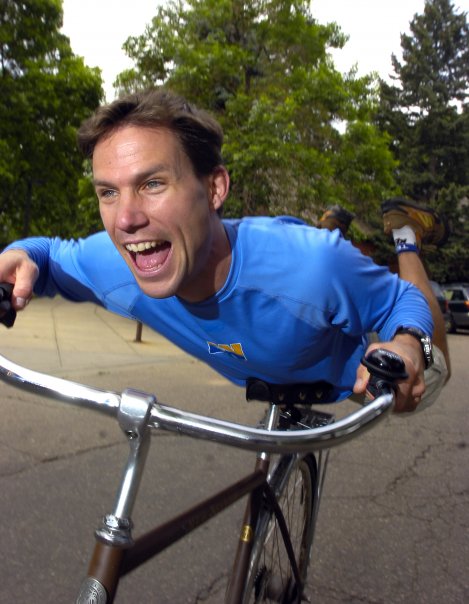 Here's a little dose of "feel good" from my crazy buddy, Duzer to kick off this Make it Happen Monday.  Once again I'm featuring the Duz one more time, but how can I help it.  This dude just keeps pumping out such inspirational bikey goodness, so it's hard not to want to share it with all of you.
Each time he does an epic trip he sums things up with a video that includes the people he met along the journey.  In his recent ride across the USA, Ryan asked everyone he met one simple question:
It is one fantastic video about life and cycling, and it's captured a lot of attention.  It has already been accepted into the 10th Anniversary 'Filmed by Bike' Film festival in Portland, the New York trip films festival, and has been featured on countless news and entertainment websites worldwide.
Odds are you may have watched it already, but even if you have it's definitely worth watching again.  I've personally watched it about four or five times and I honestly get something new out of it on every occasion.  Oh, and I can never get tired of watching my Son as he tells the camera what he loves most about life.
[vimeo]http://vimeo.com/33941298[/vimeo]
Ryan also came out with a follow up to this incredible video and it's called Live.Love.Explore.  In this one he features video from some of his amazing journeys around the world and let's the positivity and inspiration flow once more.
I explore because it makes me feel ALIVE! I explore for the challenge, I explore to learn and be inspired and connect with people and places on every corner of this amazing planet. I explore because taking risks have always led to the most profound experiences in my life.

– Ryan van Duzer
[youtube]http://www.youtube.com/watch?v=cDuuFuv9tNA[/youtube]
He's an awesome bicycle and life advocate, and I'm so honored to call Ryan a friend.
Just like Ryan, I'm also curious as to order tadalafil what you love most about life….let us hear all about it in the comments below.