Kits, Kits, Kits
Jersey design is a tricky business… but it's not THAT hard! 
We are hoping to produce another LovingTheBike.com team kit this year after the success and interest we had in our 2012 edition, which you can see below modeled by The Boss. There has also been a #bikeschool jersey, which captured the imagination of the taco eating, noggin box geniuses of the Thursday night classroom and definitely showed the personality of the group with a much more relaxed design in comparison to the team orientated LTB kit.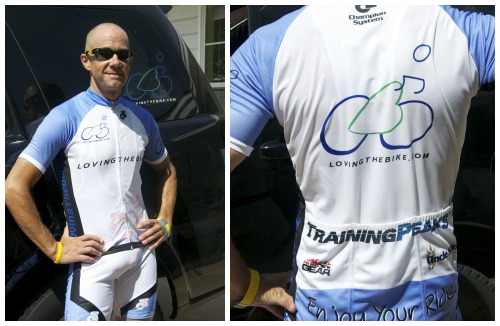 This year we are looking to incorporate the #bikeschool and LTB jersey's together to have a truly global class based cycling team which we can show off on club rides, sportives and races of all disciplines EVERYWHERE. We'd love to see or hear about your ideas for the kit and how we can incorporate the designs.
There are no hard and fast rules to the design but ideally both LTB and #bikeschool would be prominent. Depending on the response we may vote on a design or we may do some collaboration work with the designer to get the perfect kit to show the world who is boss!
Get doodling and show us what you want to be wearing on the roads this year.
Stevie