Rad Accessories That Will Jazz Up Your Cycling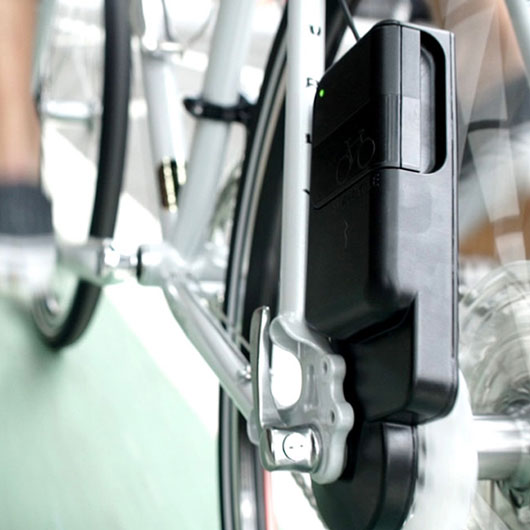 Cycling is one of the best ways to keep your body in peak physical condition, and there are a lot of products out there designed to make the entire experience as pleasant and safe as possible. A lot of these awesome accessories not only keep you safe while pedaling through new terrain, but they're also easily affordable and simple to use.
Below is a list of some unique cycling accessories on the market that won't break the bank, and you may not of heard of yet:
Star Trek Cycle Jersey – $79.99
Every sect of society includes Star Trek fans. They are usually found in the professional fields, like law, medicine, and engineering, but the franchise has grown dramatically since its inception and now includes fans from just about every demographic.
The classic Vulcan salute is often flashed back and forth between suspected Star Trek fans, but even those who've never once seen an episode or film in the franchise know the split-finger gesture. This Star Trek Cycle Jersey lets you proudly display your love of Star Trek while you whisk around the roads of Earth. The jersey is made from a microfiber blend that transfers moisture away from the skin and helps reduce odor. It also comes with a hidden zipper down the front of the jersey and a pouch in the back for water or other accessories.
SIVA Atom – $119.99
SIVA started off as a way for people to generate energy in desolate areas where standard energy production methods aren't available. It has since grown into a movement through society as people adopt the amazing technology that lets you transfer your bike's kinetic energy into electricity for all your favorite devices, like your smartphone, tablet, or digital camera.
The SIVA Atom fits easily in the palm of your hand and connects to your bike with minimal effort. It can help reduce the need to carry heavy chargers or backup batteries, and it provides up to 5V at 800mA.
Roam Co-Pilot Universal Bike Phone Mount – $39.99
For cyclists who are also Pokemon Go players, this Roam Universal Bike Mount is a must have. It can support any iPhone after the iPhone 5, and it can hold any Samsung newer than the S4, as well as the Note. It is packaged with a lifetime warranty and is constructed from durable high-density plastic. This mount uses a clamshell attachment to mount to your handlebars in a few minutes flat, and it makes following those pesky Pokemon a lot easier. It can also be used to follow a GPS route or listen to music while you ride, but Pokemon Go is clearly what this device was designed for.
PowerTap PowerCal Bluetooth – $119.99
The PowerTap PowerCal Bluetooth is a unique bicycle accessory for many reasons. It shows an accurate measure of power expended by measuring heart rate and it's the first device on the medical monitoring device marketplace that can accomplish such a feat.
Professional cyclists have trusted the PowerTap PowerCal Bluetooth for years because it gives them accurate results and provides a unique perspective on their exercise regimens. It functions through an app that can be downloaded on iPhone 4S or later, and the device can operate for about 400 hours on a single battery charge. The device isn't waterproof, so don't wear it during the swimming portion of your triathlon.
Revolights – from $109
Cyclists that prefer to go out during the evening hours should definitely consider some sort of lighting to help keep themselves visible, especially if they frequent areas with heavy traffic.
Revolights are an awesome product for maintaining high visibility in a cool way. The lights are coded to the front and rear tires by their color. White is in the lead, followed by orange in the rear. The system also includes turn signals, and it can be controlled by Bluetooth. The lights are attached to the exterior curve of each tire when viewed from a profile position, which creates a solidifying effect. They are battery powered, and each charge lasts about 4 hours. The lights are also totally weather-resistant.
Yakkay Safety Helmet – from $100
The Yakkay is a customizable safety helmet that not only provides the ultimate in cranial protection, but it also is concealed under a facade that appears just like any normal hat.
First, you choose the color for your helmet. The color won't matter very much unless you plan to use the helmet without the second part of the system, which is the helmet cover. The covers are designed to look like normal hats, and there are numerous colors and designs to choose from, including Denim, Black Oilskin, and Herringbone. You can also mix and match your helmet with multiple different helmet covers, which will help keep your style from stagnating. This helmet has won multiple awards and is widely regarded as one of the most stylish helmets on the market.