Riding with the Tigra Sport TRIO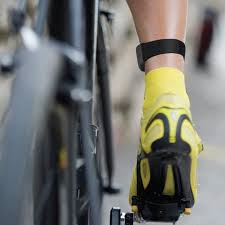 Okay, so who doesn't like playing around with new cycling tech gadgets?  Yeah, so when the crew from Tigra Sport asked me if I'd like to try out their TRIO I was like "yeah, totally".
I asked them to send me an iPhone mount as well because if it's going to be a device synced to my phone, I want to have that hooked up as well.  So they sent along a MountCase Bike Forward mount as well.
Originally I agreed to trying out the TRIO because I thought it was something I could use to track my cadence when riding inside on the trainer.  But after trying a couple times to make that happen.  I honestly don't have enough time to devote to figuring how to make something like this work, so I basically left it alone.
I do want to provide a little review of their product, but I'll mainly have to peel information from their website because I didn't get any first hand information.
For a quick look at what the Tigra TRIO does, have a look at their user guide:
In a nutshell, the TRIO offers 3 in 1 abilities as it provides continuous heart rate monitoring, bicycle cadence, and running cadence.  Oh, and it works with all the popular fitness apps such as Strava, MapMyFitness, Endomondo, Runkeeper, and Rutastic.
I know most of you cyclists have a bike mount computer or just run Strava off your phone….but I think this product would be beneficial to triathletes for sure.  I'm not one of them, but the TRIO would easily allow you to track your cycling and running performance along with your heart rate.  Slick and smooth.  At $100, the price is decent as well.
Feel free to ask me any questions about this one, but that's about all I've got for you this time around.